SKF Energy Efficient Deep Groove Ball Bearings
Reducing power loss in motor driven systems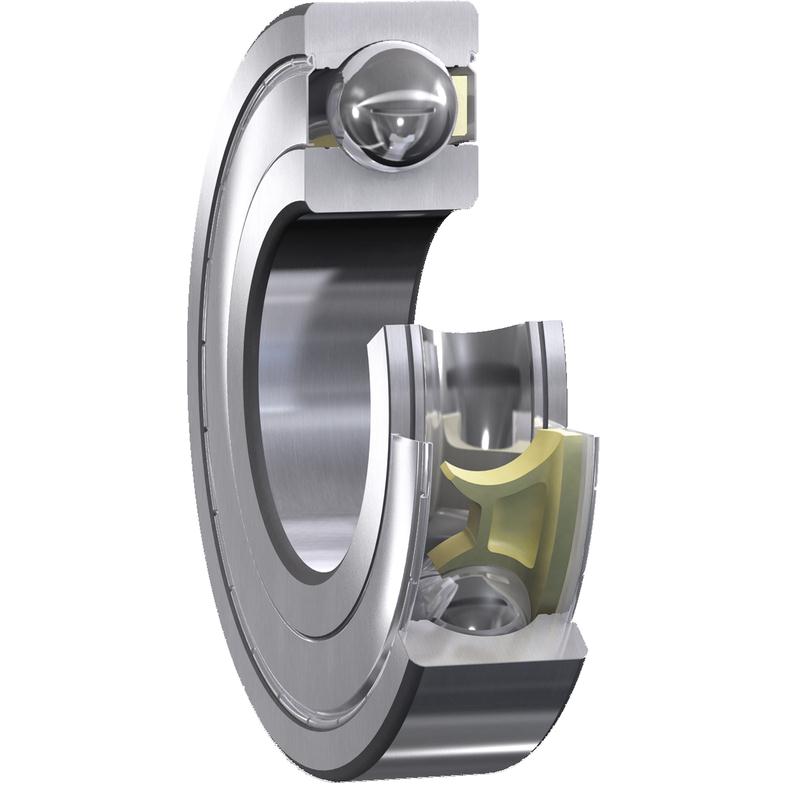 Increasing industrial electric motor efficiency offers the promise of cutting energy consumption worldwide. In the US and EU alone, motor-driven equipment for light to medium-loaded applications – including pumps, compressors and fans – consume roughly 1,36 trillion kWh per year.
Friction loss is energy lost
Which makes bearings eco-friendly components by default - by reducing friction, bearings reduce the amount of energy that machinery requires. SKF energy efficient deep groove ball bearings push this inherent advantage to a new level.
30 % less friction with next generation bearings
Through optimized internal geometry, a unique polymer cage, low-friction grease, SKF energy efficient deep groove ball bearings exhibit significantly less friction torque, or friction loss, than conventional bearings - 30 % reduction or more, depending on bearing size and application conditions. 
Drawing on SKF core competency areas including bearings, seals, and lubrication systems, and using advanced SKF modelling tools to reduce all sources of friction, SKF engineers created a new generation of deep groove ball bearings.
Applications
Electric motors

Pumps

Compressors

Fans

Conveyors

Other applications of medium or light loads are possible
Benefits
Lower energy consumption for end customers

Enables easier building of higher efficiency machinery

Reduced operating temperature results in increased viscosity that can extend bearing life

Lower total cost of ownership
Design
Optimized internal geometry

Low noise, low torque, long-lasting grease

Unique polymer cage design for smaller bearing sizes

Standard steel cage for larger bearing sizes