Machine tool spindle service

Why use SKF for machine tool spindle services?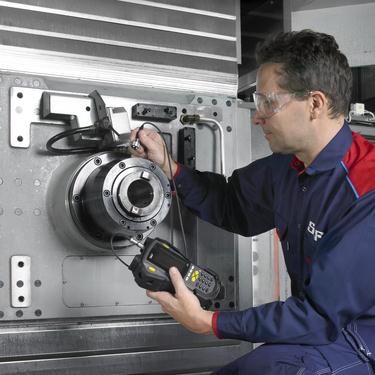 Drawing on SKF's deep knowledge of rotating machinery equipment and our experiences from the machine tools we have operated in our facilities for over 100 years. We know what it takes to keep a production running and how important spindle reliability is to keep production targets. SKF is also one of the leading manufacturers of super-precision bearings, one of the core components in a machine tool spindle.
Our knowledge is applied to every one of the thousands of machine tool spindles we serve annually through our global network of service centers. In addition to professional spindle services, SKF can also provide condition monitoring technologies and on-site services. This provides access to services using the latest knowledge and technologies assisting you with the best possible support.
SKF is a one-stop-shop for machine tool services that can keep machine tool assets performing at their best!