SKF Insight Rail
What if you could anticipate rotating part issues on your train fleet without a major system installation? Or if you could schedule maintenance based on real conditions in the field?What if we told you it is actually possible?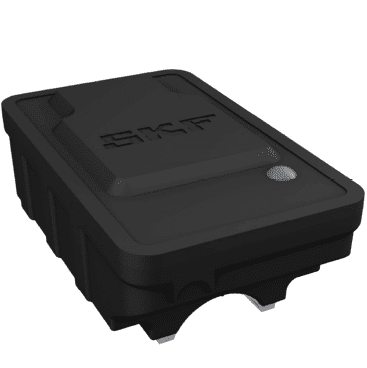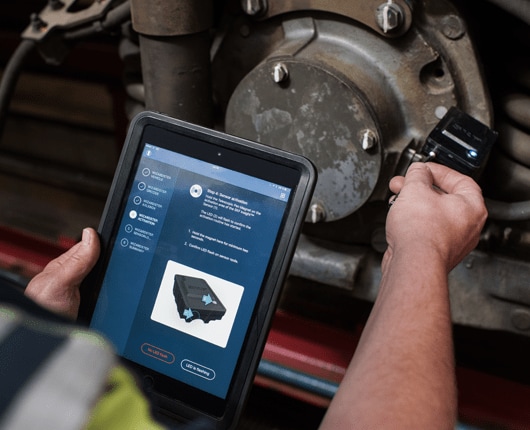 Smart.
Anticipate issues before they develop into failures. With the SKF Insight Rail solution you can get advance notification signals with actionable information allowing enough time to plan maintenance operations and avoid unplanned stops. The installation will take you only a few minutes so don't spend time and money to adapt your train layout or build customized systems. An SKF Insight Rail node is 100% wireless and requires no on coach installation.
Flexible.
Base your decisions on facts instead of assumptions. SKF Insight Rail adds a flexibility dimension to your maintenance planning and allows you to increase maintenance intervals with confidence and utilize the full potential of your bearings.
Affordable.
With a flexible financial model adjusted to your needs you can benefit from latest condition monitoring technology and make your company ready for the future to improve your market position without having to overcome financial entry barriers.
SKF Insight Rail app for iOS devices
To download the app on your device, please contact your local sales representative for further instructions.
1.To understand what SKF Insight Rail is please watch this
SKF Insight Rail video
2.Link to
SKF Insight Rail offering
pdf
3.Check how an SKF Insight Rail sensor is mounted in this
Time Challenge video
4.Hear one of our customers talk about the cooperation around SKF Insight -
Customer Testimonial
5.
EU Declaration of Conformity document
Detailed instructions are available in the User guide. Please contact your local sales representative to get access to it.