High-speed vehicles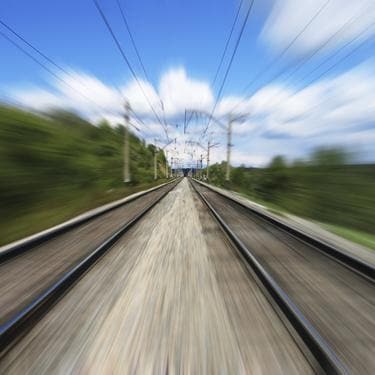 For medium distances of several hundred kilometres or even more, high-speed railways offer an attractive, environmentally friendly alternative to aircraft and cars. In most cases, trains directly serve city centres without time consuming shuttle transfers or driving on crowded motorways and encountering any parking problems.
Achieving very high-speeds and long-distance maintenance intervals are typical requirements for high-speed trains.
In most cases, either tapered or cylindrical roller bearing units are used. Because of the high-speed, labyrinth seals are applied. In addition, SKF offers a unique package comprising axleboxes, AXLETRONIC sensors, bogie condition monitoring systems and wheel flange lubrication systems plus service engineering support including remanufacturing options.
See the full SKF BeyondZero portfolio
Related links and documents