Processing by application of heat
High temperatures = high operating costs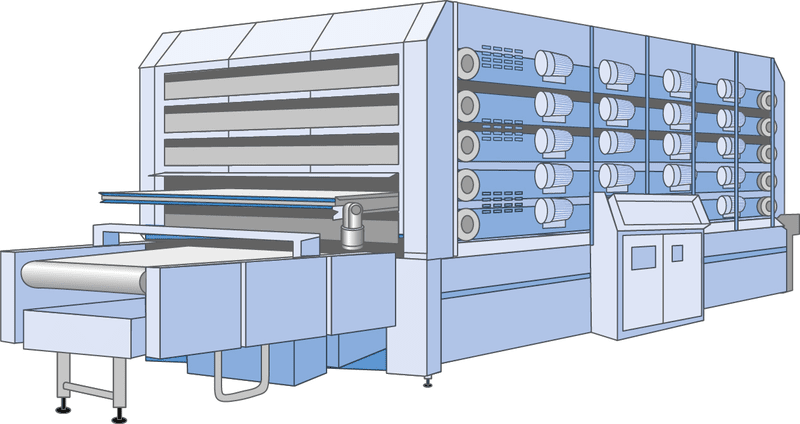 In high temperature food grade applications like baking, frying and roasting, chains and bearings require frequent re-lubrication with food grade grease. But frequent re-lubrication drives up lubricant and maintenance costs and increases the risk of grease leaks and contaminated products.
SKF can help
When extreme temperatures call for high temperature food grade grease, consider SKF's Dry Lubrication Technology and high temperature bearing capability. In extreme temperature challenges, advanced bearing, sealing and lubrication solutions from SKF can help plants increase grease performance and line efficiency, ultimately reducing overall operating costs.

SKF Dry Lubrication Technology
Based on advanced graphite lubrication, SKF extreme high temperature Dry lubricated bearing capability includes two different high temperature technologies to eliminate food grade grease reapplications. 
The first features a fully crowned, pure graphite cage for ball bearings (suffix VA228) limited to ≤100 rpm applications. The second features a graphite and resin binder for use in virtually all bearing types with increased limiting speeds (suffix VA210 and 260). Both graphite lubrication technologies can offer:
● Lubrication-free performance
● Reliability and long service life
● Reduced standstills and lost production
● Possibility to raise process temperature up to 350 °C
● Reduced friction with low start-up and constant low-running torque
● Improved operator safety (no need to re-lubricate)