In November 2013, SKF has received a total of nine LEED certificates for new facilities around the world
Sustainability - defined by SKF Care - is a driver in SKF, and that means that the Group needs to understand and address the many related issues and impacts in all of our actions, decisions and processes.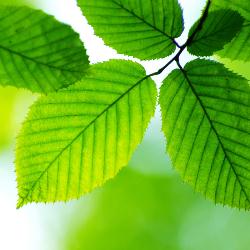 When it comes to new facilities planned and built, SKF Care requires that, irrespective of the location, all our facilities must be designed and constructed according to world-class standards in terms of environmental performance.
That is why SKF adopted LEED standard for all new constructions already in 2010. The standard has been developed by US Green Building Council and is globally the most recognized global of its kind. At the end of 2013, SKF has been awarded nine LEED certificates for constructions in Europe, Asia and North America – covering operations such as workshops, offices, logistics centres and manufacturing.
For manufacturing operations, the Group has also developed an internal SKF standard to be used in conjunction with LEED, called Sustainable Factory Rating (SFR). The standard is similar to that of LEED but puts focus on the specific processes and systems often found in SKF and other industrial manufacturing, which can have a significant impact on energy, water, and other environment, health and safety aspects.
Read more