Food and beverage
Harsh operating conditions and strict regulations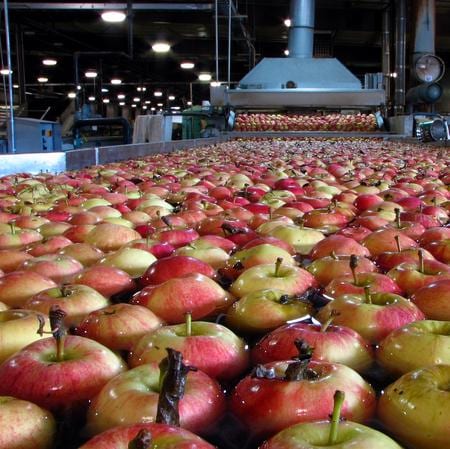 Extreme temperatures and moist, contamination-prone environments. Frequent washdowns that degrade equipment and cause lubricant leakage. Repetitive tasks and hazardous work environments.

For food and beverage processors, these operating conditions can take a heavy toll on machine uptime and plant productivity. Dealing with these conditions while trying to stay compliant with health, safety and environmental regulations makes it difficult to stay competitive. 
SKF can help
Combining expertise in bearings, seals, lubrication, mechatronics and services with decades of application experience in the food and beverage industries, SKF provides an extensive range of maintenance management and optimization solutions. From preparation, heating and cooling to post-production packaging, SKF solutions can help facilities:
Increase productivity and profitability

Reduce environmental impact 

Cut energy costs and consumption

Reduce unplanned downtime

Increase equipment service intervals

Reduce worker safety risks
Food & Beverage Capability Brochure
Each application has its own requirement
Find details about solutions to meet your application-specific requirements when you
click here
. Please note that this information is currently available in English only.