SKF WindLub

Centralized lubrication systems for wind turbines
According to industry averages, 10% of turbine servicing time is spent on relubrication.
SKF WindLub
reduces the time required for servicing and extends maintenance intervals for lower total operation costs. It also contributes to operational security and limits the environmental impact by effectively collecting used grease.
Combined with SKF WindCon, it allows wireless remote monitoring of the turbine's operating conditions. This results in optimal service planning and higher reliability which dramatically reduces cost per kWh.
Having a reliable lubrication system that delivers the right quantity at the right time is as important as having the appropriate lubricant. Our research centres work closely with leading manufacturers to develop bearing greases that perform well under tough operating conditions. When combined, SKF bearing greases and SKF WindLub lubrication systems enable your wind turbines to perform reliably and at their highest level.
Applications:

SKF WindLub includes a wide range of
lubrication system solutions
(fig. 1)
for blade bearings, blade pitch, main bearings, yaw bearings including their gearbox, and generators.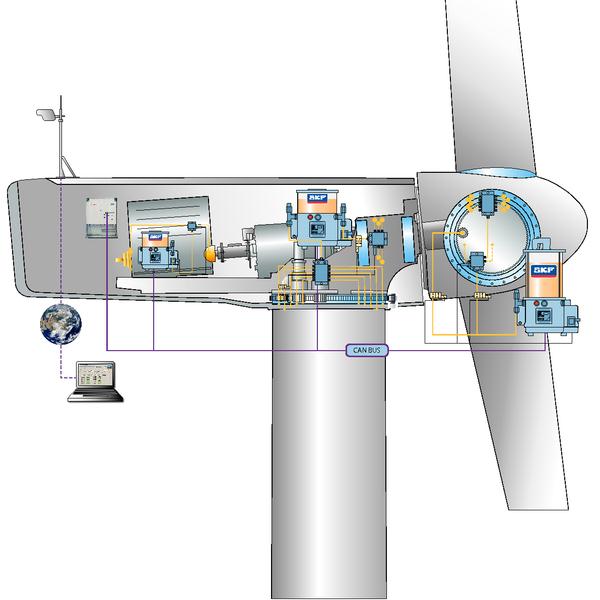 SKF WindLub, the right lubrication solution for each task
Define the correct type of lubrication pinion
Related Lincoln automatic lubrication systems