Ship to shore cranes
Handle more with SKF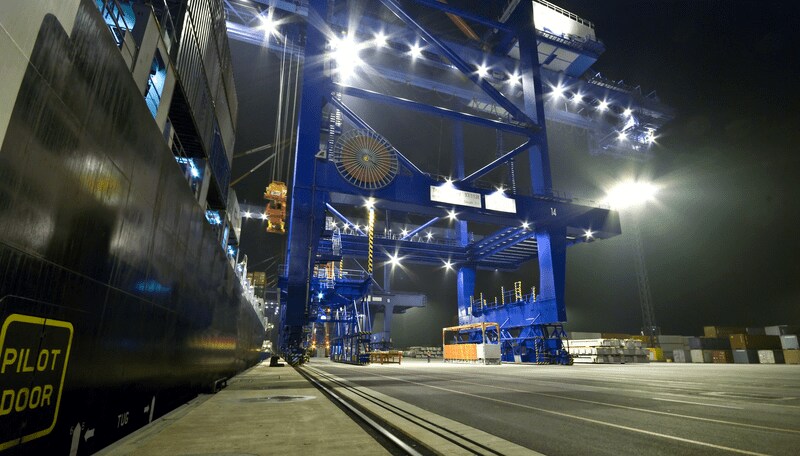 Used intermittently with dust and particles settled on components, crane wheels start up cold, with slow rotational speeds. Boom and main hoist drivelines also start cold. but during offloads undergo intense work activity, lifting heavy loads – or worse, overloaded containers. SKF solutions can help rotating components and systems withstand these conditions and increase asset reliability.
Crane wheels
Robust SKF bearing and lubrication solutions can help limit the effects of friction, heavy loads and slow rotation on cross-traveling wheel arrangements and trolley wheel arrangements.
Crane trolleys
Optimizing the performance of wires and gears driving the crane trolley is critical to port productivity and safety, as operators sit under the trolley. SKF offers a range of solutions for this application, from gearbox lubrication systems to condition monitoring technologies and services.
Boom hoists
Like main hoist drive lines, boom hoist reliability can be improved in a variety of ways, from gearbox and motor alignment products to electric motor upgrades.
Main hoist drivelines
SKF can help improve performance and reduce downtime in main hoist drivelines through condition monitoring technologies, alignment services for motors and gearboxes, lubrication systems and lubrication analysis.