St Francis Care Centre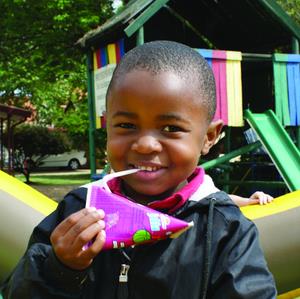 SKF South Africa "adopts" the St Francis Nursery School
With the South African Government cutting subsidies to HIV/Aids facilities across the country, St Francis find themselves in dire straits - loosing approximately R80K a month.

SKF showed that they care and stepped up to support the good that St Francis brings to those infected and affected by the HIV virus, by "adopting" the Nursery School section of the Care Centre.
The Nursery School caters for approximately 20 children ranging from ages 3 to 7. Many of these children have been abandoned or orphaned due to the HIV/Aids pandemic. A professional team of medical staff, teachers and a social worker, take care of the children to ensure their well-being and development of their full potential.
The children not only are cared for but are also offered education to help them proceed to primary school.

Read more: Background information of the centre
St Francis Care Centre was founded in 1992 by Father Stan Brennan OFM, a Franciscan priest. He was deeply touched by the neglect and Ok of people affected or infected with HIV/AIDS whilst visiting homes and hospitals in the 1980's. Many were neglected by their families and friends and were dying alone and in destitute. St Francis has become a haven where these people are cared for with love, warmth and compassion.
Besides the Rainbow Cottage and Nursery School, St Francis Care Centre also provides a sanctuary for up to 48 terminally ill HIV/AIDS adult patients. These patients are nursed in a professional and comfortable environment whilst their physical, spiritual, emotional and social needs are taken care of.
St Francis opened an Anti-Retroviral Clinic on 1st September 2004, where free counselling, testing and treatment is provided to all members of the community. A medical doctor together with a team of professional nurses and counsellors take care of patients and their physical, emotional and spiritual needs. To date, more than 2,500 patients have visited the clinic for counselling and testing and over 650 of these have started anti-retroviral treatment with very encouraging results. The anti-retroviral drugs are provided for free as a result of donations received from the American PEPFAR (The Presidents Emergency Plan for Aids Relief) funding.