Golelo Trust

Advancing the education and economic development of Black women in South Africa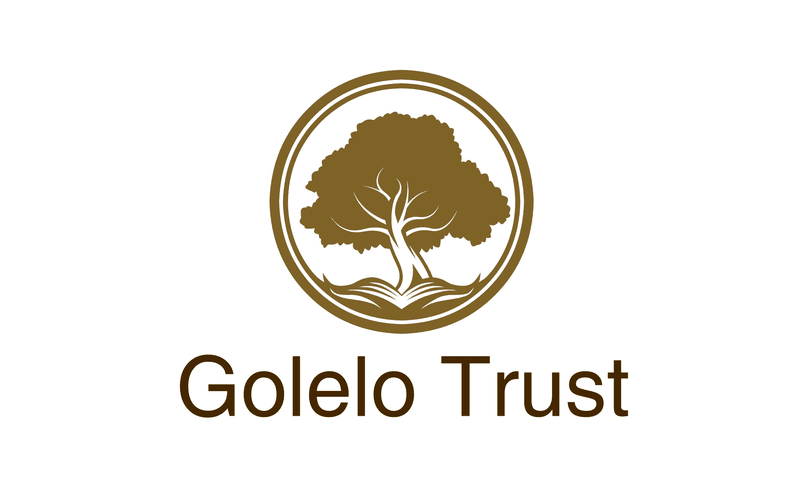 Objectives
The Golelo Trust aims to advance the education and economic development of Black women in South Africa by providing educational bursaries for the study of mechanical/ electro-mechanical/ industrial engineering at tertiary level. It is believed that graduates in these fields will ultimately contribute to and benefit those sectors of the South African economy in which the Founder is involved and which will assist in building and developing Black business in those sectors.
Beneficiaries of the Trust
Bursaries will be awarded to Black Women students with proven academic performance in the study of mechanical/ electro-mechanical/ industrial engineering at tertiary level, and with personal circumstances deserving of support.
Trustees
The trustees of the Trust are:
Dr Nomonde Buyisiwe Mabuya(Independent Trustee)
MBBCH (Wits), MBA (Thames Valley University), DOH (UP), BSc Hons: Aerospace Medicine (UP), Travel Medicine (Wits).
Dr. Mabuya is theChief Executive Officer and FounderofNtombizomonde Health Care Solutions(Pty) Ltd.
She has served on many boards, professional committees and associations, locally and internationally as member or chairperson. She is currently non-executive Director of Thebe Investment Corporation and Chairman of the Human Resource Committee, Transformation,BEE and Remco since 2004,aMember of the Institute of Directors, Member of the International Womens Forum, SA Chapter,Director of Precious Prospects (Pty) Ltd, BEE partner of AON SA(Pty) Ltdand serves on theBoard of TrusteesofResolution Health Medical scheme. She serves of the board of trustees of My Father's House Christian Fellowship Church.
Dr. Mabuya is passionate about community work and developing young people from disadvantaged backgrounds by offering mentorship and coaching.
Dr Namane Magau(Independent Trustee)
D. Ed (Harvard)
Dr. Magau is a Director and partner of EDMAPROX and owner of B&D Solutions.
She has vast experience in education and as executive director in various companies including the Development Bank of South Africa (DBSA), the Council for Scientific and Industrial Research (CSIR) and the South African Broadcasting Corporation (SABC). As part of the African Union technical team she had recently been involved in the research and publication of the African Union Africa Gender Scorecard for 2016.
As an Executive Director she led the development of Executive and Management Development Programs, and mentored key leaders and managers in organisations.
Dr. Magau as an educator, is passionate about the development of others and has been active in women development programs. She was President of the Business Women's Association (BWA), as well as President of the International Women's Forum South Africa (IWFSA). She mentors young leaders, a role that she finds very enriching and inspiring. Dr. Magau serves on several Boards, including Chairing NTP (a national nuclear medicine company linked to Necsa, and also sits on the Necsa Board. Past Boards on which she served include NRF, Murray and Roberts, Santam and AON South Africa.
Mrs. Corlé Grobler (CHRP)(Founder Trustee)
B. Com (US), B. Com Hons.(US), PGDip. Advanced Labour Law (UNISA), International Management Programme (SKF), Cert. Change Management (FPD), B-BBEE Internship (Transcend). Currently studying towards M. Phil.(HRM) (UJ).
Mrs. Grobler is the Country HR & B-BBEE Manager for SKF South Africa (Pty) Ltd. She is responsible for managing transformation in the organisation.
She has served on the Board of the Germiston Association for Aged for 17 years and has served on the Board of Legae Day Care Centre, a community project in Daveyton, since 2007.
Mrs. Grobler is passionate about the continuous development of people, leadership, change management and transformation. The title of the dissertation that she is currently completing towards the M. Phil (HRM) degree is 'A transformational change leadership framework for the implementation of B-BBEE in South African Businesses'.
Mrs. Neritha Pillay(Founder Trustee)
B. Com (Supply Chain Management) Current studies
Mrs. Pillay is the Operations Manager for SKF South Africa (Pty) Ltd. She is responsible for managing logistics, warehousing and distribution as well as customer services.
Mrs. Pillay joined SKF as Logistics Manager, but was soon promoted to Supply Chain Manager incorporating Logistics, Warehousing and Distribution. In 2016 Customer Service was added to her portfolio and she is now responsible for total operations management. She has been with SKF for 4 years.
Mrs. Pillay hasbeen involved in many successful transformation projects onstrategic group level both as a Project Leaderoras  member. She also management the stock handover project when SKF SA acquired Lincoln Lubrication South Africa.
She is determined to continuously improve herself and her team through learning interventions and taking on new challenges. She is passionate about people development, mentoring and inspiring the youth. She firmly believes in hard work, seeking opportunities and challenges, and wish to instil these values in young people.