SKF ball bearing units with composite housings
Reduce total cost of ownership with SKF composite housings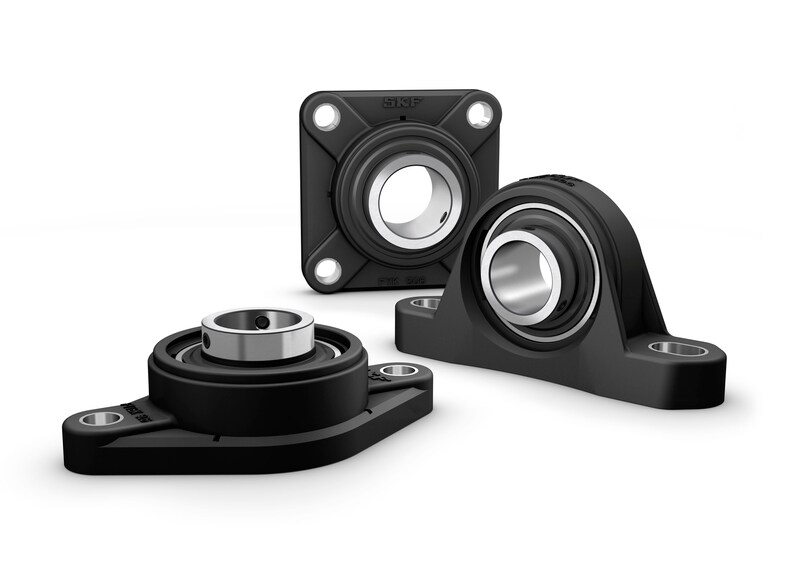 SKF ball bearing units with composite housings are part of SKF's extensive line of cost-effective mounted products. These lightweight, ready-to-mount units are particularly well-suited for applications with relatively high speeds, moderate loads and where reliability and minimal maintenance are key factors.
A superior housing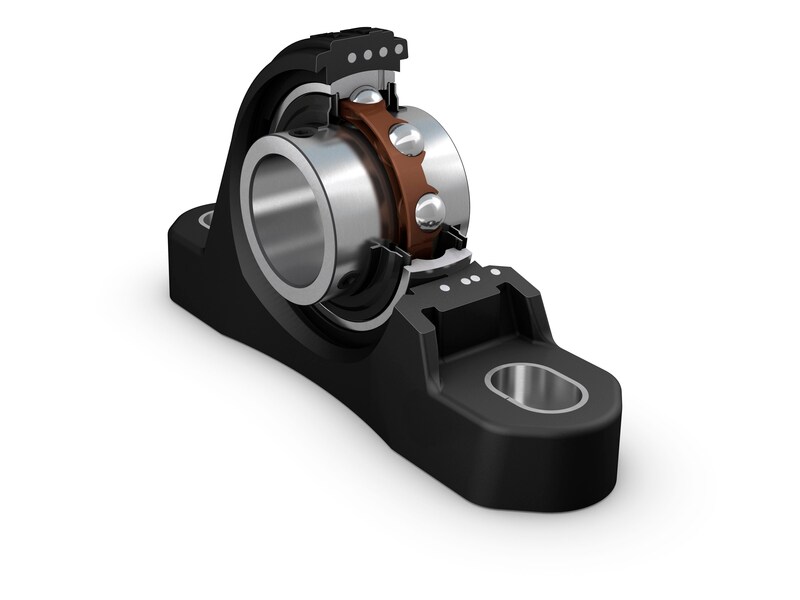 SKF composite housings are made of a glass fibre reinforced polyamide material (PA6). These lightweight housings resist a variety of chemicals and diluted acids.
Housing highlights are:
Excellent corrosion resistance

Tolerant of high and low temperatures

Lightweight

Dimensionally interchangeable with cast iron units

Excellent UV resistance

Paintable

Recyclable

Available with end covers
Relubrication-free units
The sealed insert bearing is pre-lubricated for the life of the bearing with a lithium/calcium base grease. This long lasting, water-resistant grease combined with the highly effective integral seals and high performance design of appropriately selected SKF ball bearing units can provide long, reliable service life without the costs and environmental issues of relubrication.
Sealing solutions, bearing designs and materials
Assembled, ready-to-mount, SKF ball bearing units with a composite housing are available as standard with different insert bearing designs with different sealing solutions. For an overview of the available combinations, refer to the following tables:
SKF composite housings can be assembled with all appropriately sized SKF insert bearing designs. This includes all locking methods, all material options (e.g. zinc-coated rings and stainless steel bearings) and all seal options.
Additional information
For additional information about the different insert bearings including their different locking methods, sealing solutions and materials, refer to
Insert bearings
(
product table
).
For additional information about ball bearing units depending on the housing shape, refer to: