SKF Cooper split bearing series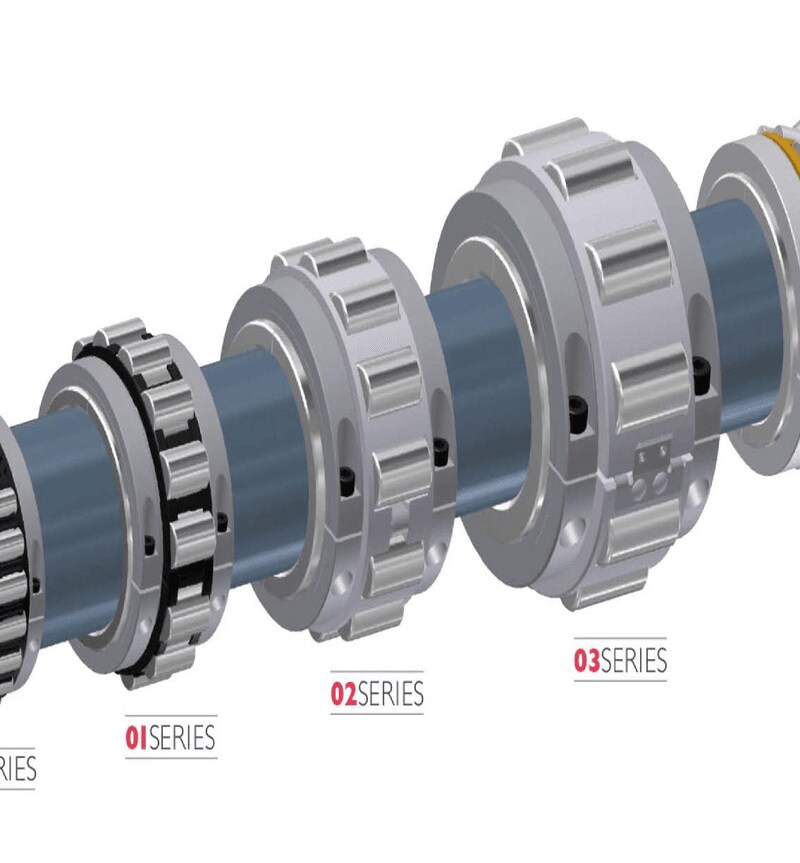 The current offering is the broadest on the market and caters to a wide range of loading conditions
1DT
Unique to SKF Cooper, these medium angle split taper roller bearings are an ideal solution for transient axial loading caused by temperature gradients, hull movement or reactions in couplings. The two rows of opposed rollers can handle axial loading from either direction in addition to radial loading.

01SERIES
The most popular of all the bearing series, these robust units can handle the majority of load and speed conditions encountered with propulsion shafts.

02SERIES
A rugged bearing for more demanding applications, the 02 series is frequently found in the "locating" bearing positions and on heavier shafting.

03SERIES
Designed to handle extreme loading conditions present on vessels such as icebreakers, the 03 series is the heavyweight of the SKF Cooper range of cylindrical roller bearings

100SERIES
Compact and light, the 100 Series packs a high capacity into a small envelope and is specifically designed for applications where the radial loading can be too low for other bearing types.