Slewing bearings
SKF Marine provides a full range of slewing bearings for the azimuth positions of marine applications.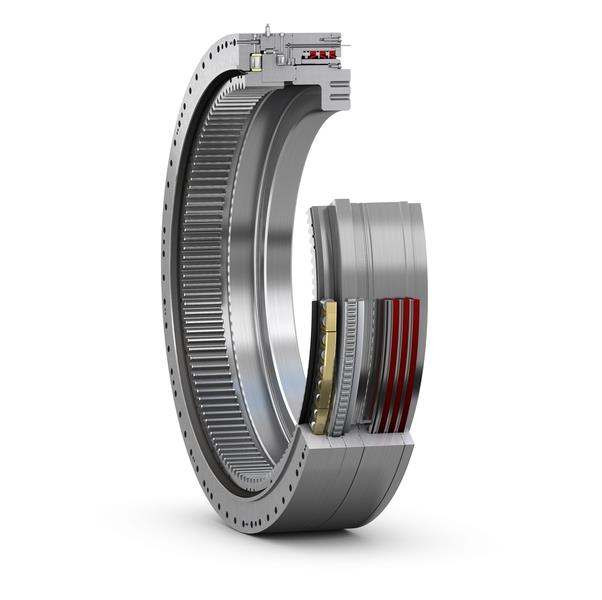 The range of SKF slewing bearing covers outside diameters from 50 to 7900 mm, available with one-piece rings. Larger bearings with an outside diameter up to 14 000 mm have segmented rings.
Unlike other providers of slewing bearings, SKF can offer fully tailored solutions, integrating monitoring, lubrication and sealing systems. SKF also offers a range of installation and monitoring services, enabling higher reliability and availability of critical onboard machinery.
Please contact SKF Marine to help select the right solution for your specific application needs.