Retractable fin stabilizers type S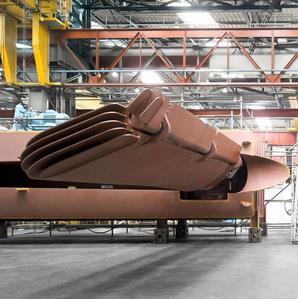 The SKF retractable fin stabilizers provide an excellent solution for many kinds of passanger vessels, such as ferries, cruise ships and yachts.
For vessels with a low to medium service speed and a demand for high roll reduction performance, SKF has developed a special tail flap which increases the roll reduction efficiency up to 15% compared with conventional two-part fin stabilizers. This so-called Ultra High Lift Fin is protected by an international patent.
Benefits:
Compact and proven design

Equipped with the Anti-Vortex-Tip

Ecodyn hydraulic power system for a highly dynamic response without peaks in demand

Fin box fitted with a flow-off recess to minimize the flow resistance

Unit is delivered ready for operation

Fitted with rotary vane actuators for powerful and reliable operation

Easy handling with intuitive operating elements

Wear-resistant sensors to register the ship movements