Loaders

Long shifts and punishing elements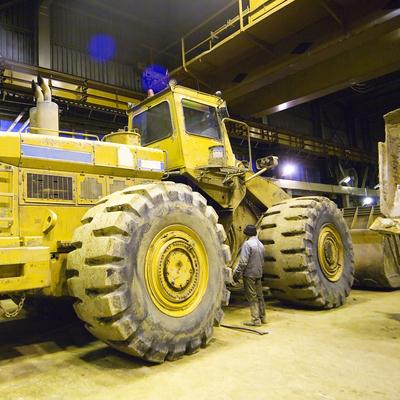 Keeping mine haul trucks supplied with mineral ore puts heavy demands on loader machinery components.
Carrying heavy front-end loads through frequent stops, starts and direction changes can lead to bearing failures due to shock loads, vibration, lubricant loss or contamination. Loader maintenance tends to be time-based, so hard-driven components must stay operational until the next scheduled maintenance interval.
SKF can help
SKF solutions can help keep loaders moving despite dust, water spray, heavy shock loads, vibration and more.