Christmas trees

Complex and production-critical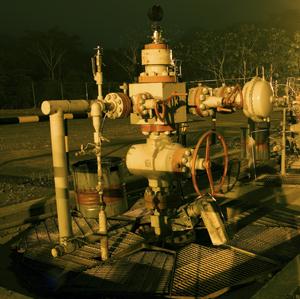 Responsible for controlling oil or gas flow into or out of the well, Christmas trees earned their name because early types looked like decorated trees. Many of today's Christmas trees retain no such resemblance, displaying instead a complex mix of valves, spools, pressure gauges, and choke assemblies.
Whether they are subsea or surface types, Christmas trees are critical for controlling and maintaining production. Maximum uptime is essential, yet hard to achieve given the extremely harsh operating conditions and application requirements.
Simplify maintenance and operation with SKF
SKF can help crews optimize maintenance and performance in several ways. Solutions range from robust bearings to advanced asset management services that address the complexity of the application.