SKF Engine Fan Support Module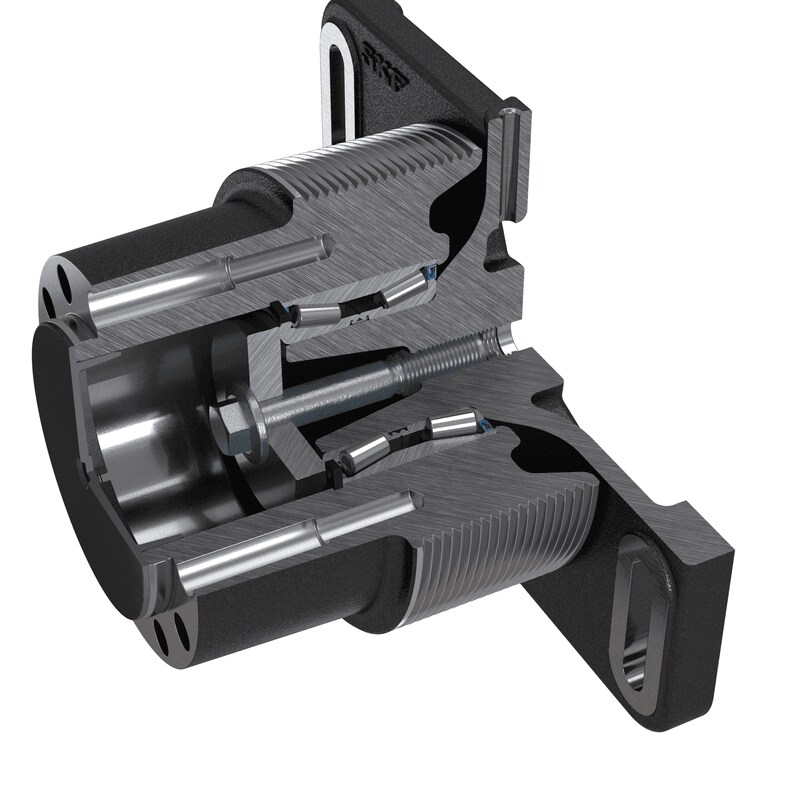 High performance turbo charging and increased exhaust gas recirculation rates are technical key trends to fulfill emission regulations. For the efficient combustion process and to protect turbo chargers, a significant increase of coolant power is needed. Therefore SKF developed the SKF engine fan support module. This friction and weight optimized module is especially designed for commercial engines and offers reliable and cost optimized operation.
Benefits offered by the SKF Engine Fan Support Module
SKF is using special calculation and stimulation tools to design the best total solution by starting the development with the bearing. This development process in combination with the high SKF quality standards results in a very robust module and the best cost-benefit ratio for the customer.
Friction and weight optimized module

Robust and reliable fan support solution

Complete fan support out of one hand