SKF Enlight
Smartify your wind turbine inspections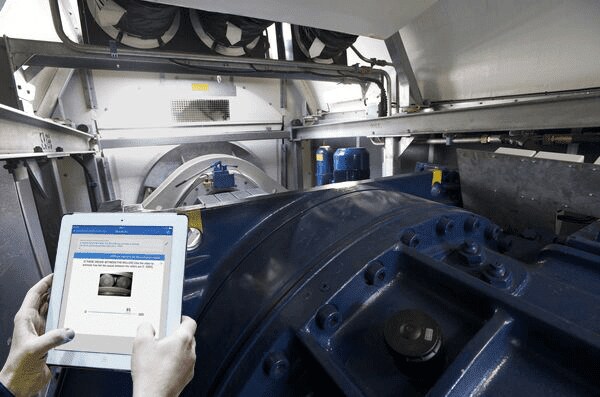 SKF Enlight is a mobile and cloud-based system that helps operators document and manage wind turbine operation and maintenance tasks. With SKF Enlight, operators use the DataCollect app by SKF to collect turbine inspection data with any smart device, and then upload it to the SKF Cloud for 24/7 access and analysis.
By helping operators improve inspections, make better maintenance decisions and cut costs, SKF Enlight supports SKF Life Cycle Management, a proven approach that can add value throughout the turbine life cycle. Ultimately, SKF Enlight can help wind turbine operations:
Improve inspection efficiency and reduce costs

Reduce capital costs for equipment and software

Reduce risk of misunderstanding implications of data

Engage more of your staff in the maintenance programme

Collect more information to enable better decision-making

Standardize inspection data across service teams

Make inspection reports available in one database in standardized format

Move from pure data collection to valuable knowledge

Corrective actions can be included into the inspections so that faulty conditions can be rectified as they are discovered

Streamline inspections and paperwork
During turbine inspections, SKF Enlight supports maintenance and assembly teams mainly as a visual support tool. The DataCollect app by SKF guides users through the turbine for faster, safer inspections, while an instant reporting features allows fast feedback to decision-makers.
Used daily as an integrated system for the documentation of operation and maintenance tasks, SKF Enlight can help cut paperwork dramatically. For end-of-warranty inspections, optional Bluetooth sensor technology can be used to document conditions of different mechanical and electrical turbine components.

An SKF Cloud-based solution
SKF Enlight connects wirelessly to the SKF Cloud, offering access to a range of associated SKF services and expertise directly from the DataCollect app by SKF. All collected data is immediately uploaded and securely stored in the SKF Cloud for easy retrieval from anywhere, anytime.
The SKF Cloud provides a highly customizable, configurable solution that can store and display data, drawings and photos. Where problems are more complex, SKF Enlight can connect customers on demand directly to SKF knowledge-based services such as those available from SKF Remote Diagnostic Services.