Features and benefits

FNL flanged housings have the following features and benefits:
Simple mounting
To simplify mounting and make alignment more accurate, lines cast into the housing flange indicate the centre of the housing bore. Dimples indicate the position for dowel pins (
fig. 1
).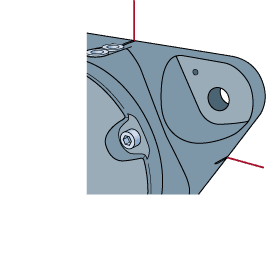 Grease guiding system
An integrated flange guides grease from the grease fitting into the bearing (
fig. 2
).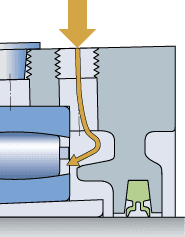 Low friction seals
A low friction, double-lip seal on each side of the housing keeps grease in and contaminants out (
fig. 3
). These seals allow rotational speeds twice that of traditional felt seals.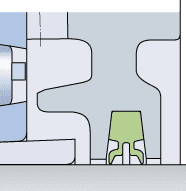 Drilled holes for relubrication
FNL housings have two predrilled holes for relubrication. One is centered and enables relubrication via a lubrication feature in the bearing. The other is offset and enables relubrication from the side.