Cast iron flanged housings
Cast iron flanged housings enable ball bearing units to be relubricated through a grease fitting. This makes them especially suitable for bearing arrangements that operate under any of the following conditions:
high levels of contamination

high speeds

high temperatures

relatively heavy loads
End covers
To protect the bearing arrangement at the end of a shaft, and to avoid the possibility of an accident caused by an exposed shaft end, cast iron flanged housings in the FY and FYTB series are able to accommodate ECY series end covers (fig. 4). End covers are accessories and must be ordered separately. The designations together with the distance A5 that the end cover protrudes from the housing (fig. 5) are listed in the relevant product tables:
The complete assortment of end covers for insert bearing housings and units is listed in the
product table
.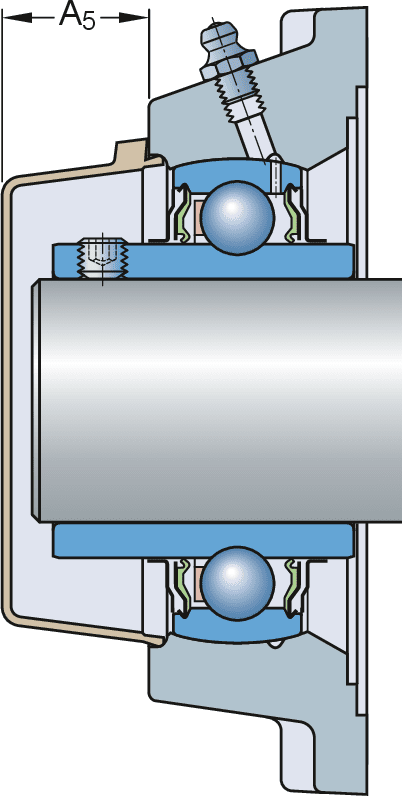 End covers are made of polypropylene (PP), have good resistance to most chemicals and can withstand operating temperatures up to 100 °C (210 °F). They are mounted by snapping them into the recess of the housing.