Automatic lubrication systems for farm machinery
Pins and bushings fail without proper lubrication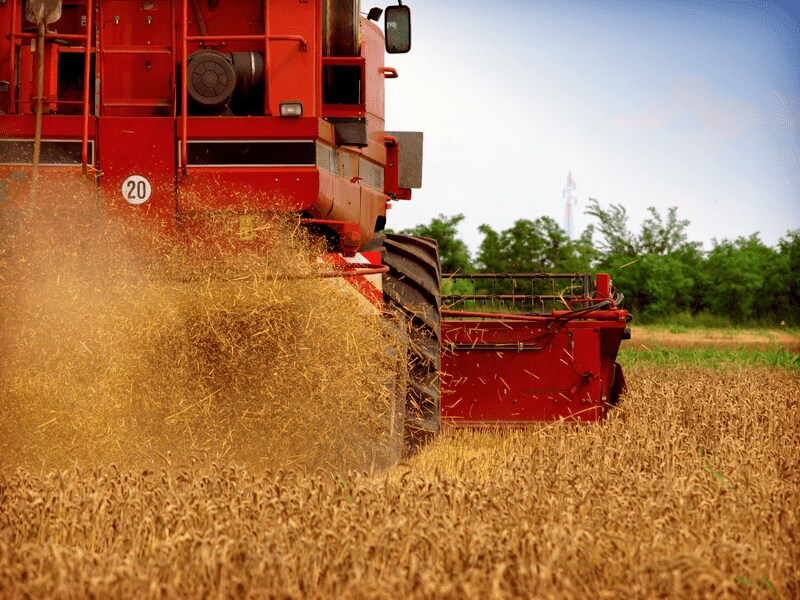 In addition to maintaining the proper lubricant film to reduce wear, frequent lubrication acts as a means to purge bushing and bearings of contaminants. If rock dust, dirt, sand and water are allowed to work their way into these components, they will form a "grinding compound" that reduces bearing life substantially.
To properly lubricate manually, it normally takes about 30 minutes per machine and maintenance cycle. Failure to properly lubricate each lubrication point on every machine can have a negative impact on schedules, maintenance costs and running time performance.
Discover how to drive farm machinery productivity with lubrication systems
Drive farm machinery productivity with SKF and Lincoln lubrication systems
Automatic lubrication reduces downtime, so your equipment is available when you need it. In addition to helping increase reliability and availability, lubrication systems help to extend service life, reduce operational and lubricant costs and minimize environmental impact by avoiding over-lubrication. Also, reducing manual lubrication results in fewer potential accidents, and mechanics can be utilized for other tasks.
SKF and Lincoln progressive or single-line automatic lubrication systems help prevent bearing damage and unscheduled machine downtime, while optimizing manpower resources.
Benefits from automatic lubrication
Extends preventive maintenance (PM) intervals

Reduces PM man-hours

Decreases component failures

Increases machine usage

Extends machine life

Improves machine safety and reliability

Increases resale value of equipment

Solutions for every farm application
SKF and Lincoln automatic lubrication systems help you make the most of your time in the field. Our lubrication solutions are designed to keep your machines running reliably throughout the season.
SKF offers a complete selection of high-performance lubrication systems for the agricultural market, which are tailored to the customer's specific requirements. Original equipment manufacturers (OEMs) and their dealers offer SKF and Lincoln lubrication systems as standard options. In addition, our global network of qualified distributors can custom design and install systems on most farm machines.