Scotseals for truck wheel end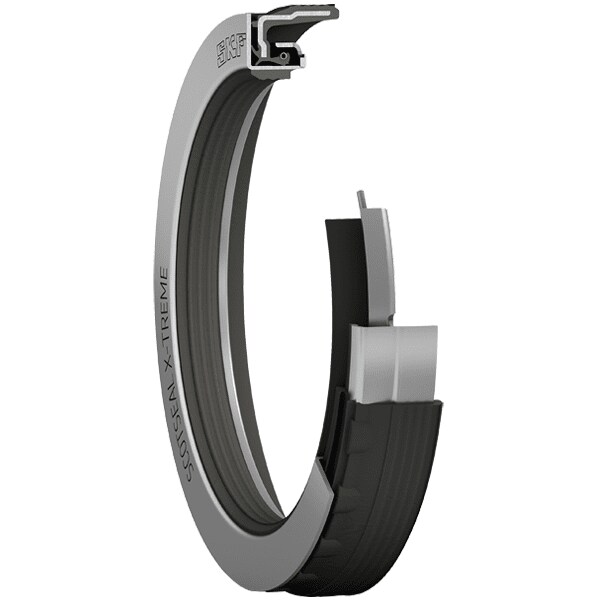 Proven as a standard in the heavy duty industry, the well-established Scotseals product family (including Scotseal Classic, Scotseal Pro, Scotseal Plus XL and Scotseal Hybrid), is now complemented by the Scotseal X-Treme.
This new seal offers the vehicle service market, as well as OE truck and trailer manufacturers outstanding reliability and extended life in the harshest operating conditions.
Scotseal X-Treme represents a step-change in wheel end sealing technology. Compared to other seals in the market today, test results have proven a ten times higher operational life expectancy and up to 50% friction reduction.
All Scotseals use a unitized cassette design (seal and wear sleeve being a non-separable unit) with customized elastomer compounds (compatible with mineral and synthetic lubricants) and multiple sealing lip geometries. They provide excellent service life and dirt exclusion for maximum reliability in the operating conditions and wide temperature ranges they are designed for.
With a new seal lip design, an advanced HNBR compound and further improved contamination exclusion features, the Scotseal X-Treme has resulted in:

Superior sealing performance and longer service life

Increased truck uptime and extended service intervals


Improved fuel economy and lower emissions

Unique operating temperature performance

Designed to retain oil or grease, Scotseals are available in a number of sizes for the most common drive, steer and trailer axles.