HDL seals - SKF Flex seals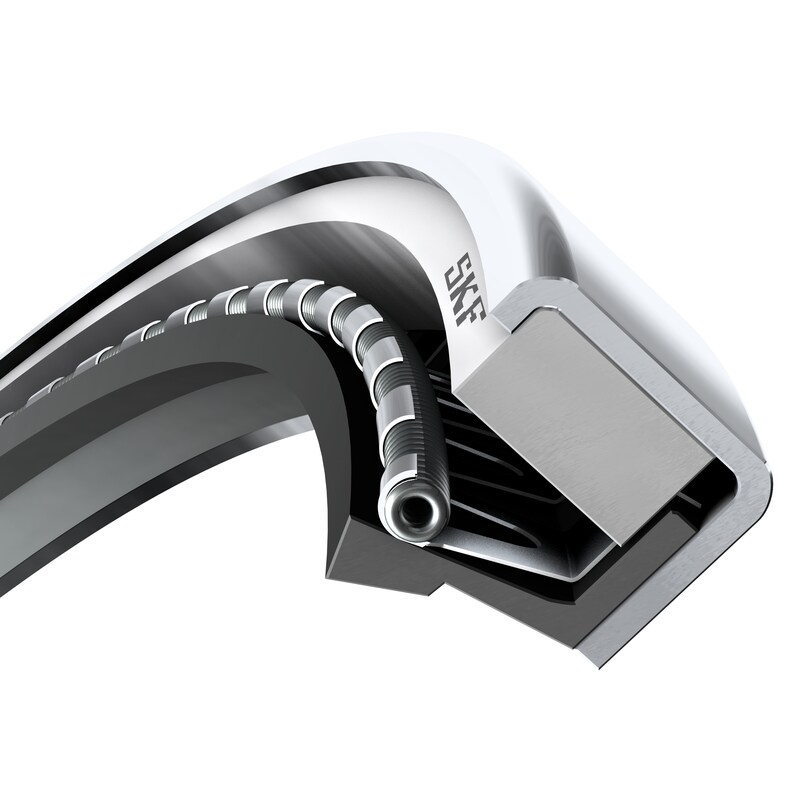 HDL seals (
fig 1
) are premium metal-cased radial shaft seals for oil lubricated applications. They are specially designed for tough operating conditions including high speeds and temperatures, considerable runout and/or misalignment. The high-speed performance characteristics of HDL seals make them an excellent choice for the severe operating conditions encountered in the rolls of paper-making machines.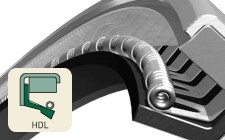 HDL seals feature the combination of a stainless steel garter spring and individual stainless steel finger springs around the entire circumference of the seal. This spring combination enables the seal to work effectively and provides long service life, even under severe operating conditions.
HDLA seals are designed with an elastomeric auxiliary lip for added protection against contaminants.
Both HDL and HDLA seals are available with a sealing lip made of either nitrile rubber, hydrogenated nitrile rubber or fluoro rubber. For detailed information, refer to the section
Nitrile rubber (R)
. These materials enable the seals to perform well under a variety of operating speeds and temperatures. Fixed-width spacer lugs are available for both HDL and HDLA seals on a quotation basis.
A selection of available sizes is listed in the product table. Contact your SKF sales representative for additional information regarding availability.