Timing belt kits

SKF introduced the timing belt kit concept to the automotive aftermarket over 20 years ago. Today, SKF continues to lead the way with the most complete kits and the industry's best timing belt kit coverage – over 90% of the foreign and domestic vehicles on the road in North America. 
Every SKF timing belt kit comes with all the necessary components to complete a timing belt system installation including belts, tensioners, idlers, seals (camshaft and timing cover), water pump where required and detailed instruction sheets. Additionally, SKF was the first manufacturer to provide camshaft and timing cover seals in every kit. 
When performing a timing belt replacement, it is recommended to replace all the parts of the system to avoid individual component failure, unwanted comebacks and additional maintenance costs.
Timing belts

Premium OE quality belt construction provides durability, performance and reliability in the high-temperature engine compartments of today's vehicles with belt-driven engines.
Tensioners
Premium quality tensioners provide the correct amount of tension, so the timing belt doesn't slip or jump off track, which could cause a catastrophic failure.
Idlers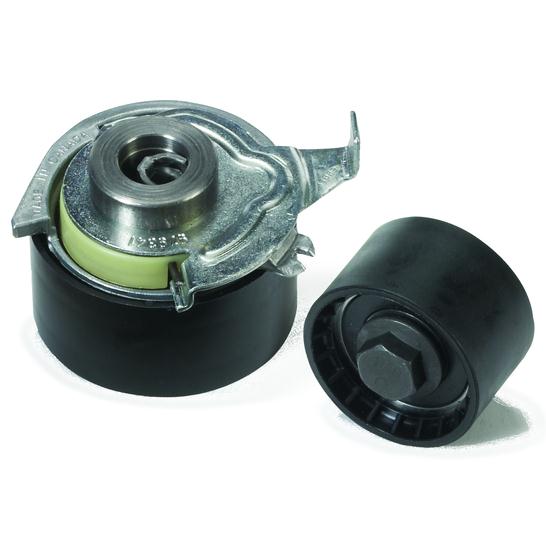 Premium quality idler pulleys help to assure correct tension and operation.  Precise engineering helps eliminate over- or under-tension that can cause noise, vibration and early belt failure.
Camshaft and timing cover seals
Premium quality seals made to the OE design and material specifications prevent oil leakage onto the timing belt, which would lead to premature belt failure.
Water pump
New premium quality water pump that meets or exceeds the OE specifications, features a high flow design that provides maximum performance and a long service life.