Scotseals for heavy duty trucks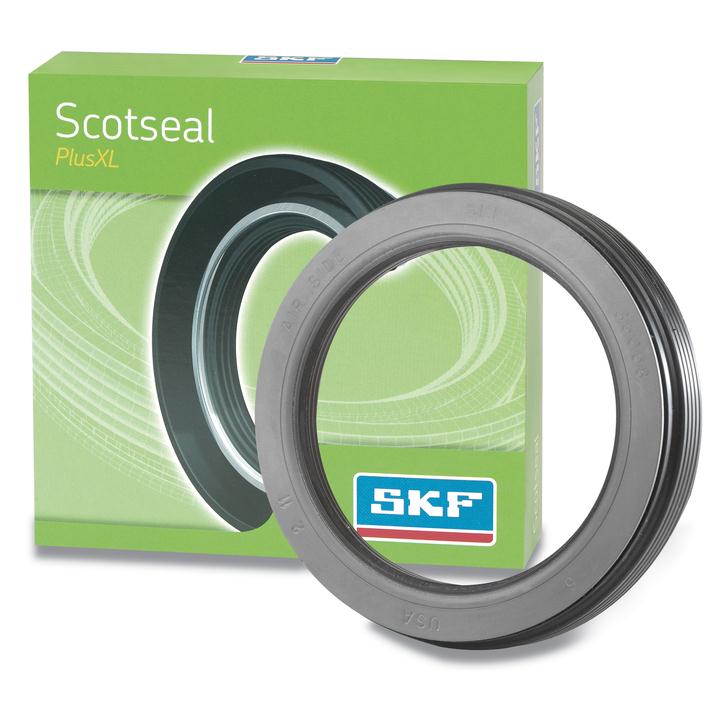 Built on a reputation for quality, innovation and value, the SKF Scotseal® wheel seal line offers an optimum sealing solution for a range of maintenance demands. All models feature superior materials and a unitized design to ensure easy installs and longer service life.
Scotseal PlusXL
The most advanced generation Scotseal wheel seal is the preferred choice among many OE truck and trailer manufacturers. The Scotseal PlusXL features an advanced new HNBR (Hydrogenated Nitrile Butadiene Rubber) material that resists wheel end temperatures up to 300º F and offers broad compatibility with synthetic lubricants.  Additionally, the Scotseal PlusXL is hand installable, eliminating the need for special size tools.
Scotseal Longlife
Building on the multi-lip design of the Scotseal Classic, the Scotseal Longlife is designed to meet the harsh conditions of today's heavy-duty environments. A newly formulated seal material and an added axial dirt excluder lip combine to battle high wheel end temperatures, harsh lubricants, and roadway contaminants.

Scotseal Classic
The Scotseal Classic is designed to handle a range of road and driving conditions. To extend service life, the three-lip sealing element contains a pre-lubed, spring-loaded primary sealing lip, a dirt exclusion lip, and an outer bumper lip. A Bore Tite® coating ensures a better seal than a metal-to-metal press fit.

Scotseal PRO
The SKF Scotseal PRO is a unitized, one-piece hand installable design seal that offers good sealing life under most operating conditions. This seal uses a high quality NBR material that provides good temperature capability, wear resistance, and broad compatibility with synthetic lubricants.