Condition monitoring courses
Get more out of your SKF products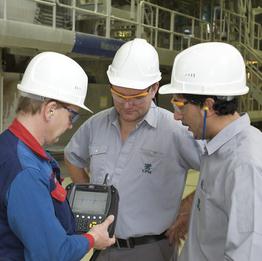 SKF offers a wide-range of training courses to help you receive the maximum benefits from your SKF products. Through a real-life practical approach, these courses are designed for engineers and technicians whose responsibilities require them to be proficient in the use of the SKF condition monitoring products.
Product knowledge
The product courses focus on specific SKF condition monitoring products and help you to improve your condition monitoring techniques and skills.

SmartStart your knowledge development
SmartStart is an on-site product start-up service that focuses on a specific product and is designed to get that product up and running, your employees trained, and your program implemented quickly and effectively. The training takes the form of mentoring rather than classroom instruction, and the site instructor will offer guidance in applicable product and/or database optimization and functionality. Benefits of SmartStart training include:
small class size

individual instruction

field exercises on your plant's machinery


standardized plant-wide procedures
Please contact your local SKF representative for times and availability.