SKF Client Needs Analysis - Energy and Sustainability

Identifying your plants' energy efficiency improvement areas can open for large potential savings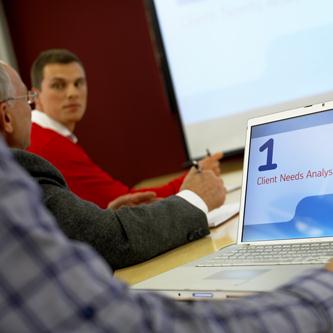 The SKF Client Needs Analysis for energy and sustainability is an extensive, web-based plant wide assessment tool used to identify energy efficiency improvement opportunities. The result is reduced energy consumption and improved overall efficiency. Since our assessment also examines chemical treatments, lubrication use and other operating processes, we can help you identify areas of improvement that will reduce the environmental impact. Thanks to our web-based assessment tool there are no shut-downs needed while making the review.
Usually four key facets are reviewed; energy and environmental management, energy efficient tools, energy efficiency operations and environmental controls. The outcome of this review, which is made together with your key personnel, is a detailed report highlighting the areas where improvements can be made. The objective is to allow for operations that are both cost-effective and sustainable, now and in the future.
Energy savings and environmental advanced solutions
SKF has the ability to go beyond just making recommendations. We can offer market leading products and services combined with extensive machine and industry knowledge to deliver and implement these improvements. Some examples of products and services are:
Thermography analysis

Vibration analysis

AC electric motor monitoring

Precision balancing

Performance monitoring of pumps turbines, fans and compressors

Lubrication-free and self-lubricated bearings

Minimal Quantity Lubrication for machine tools


SKF Compass Environmental Health and Safety software
If you want to improve plants energy efficiency and demonstrate your commitment  to sustainability issues, we recommend you contact one of our Client Needs Analysis experts on  for a first-level review of your plant situation.