Airframe rods and struts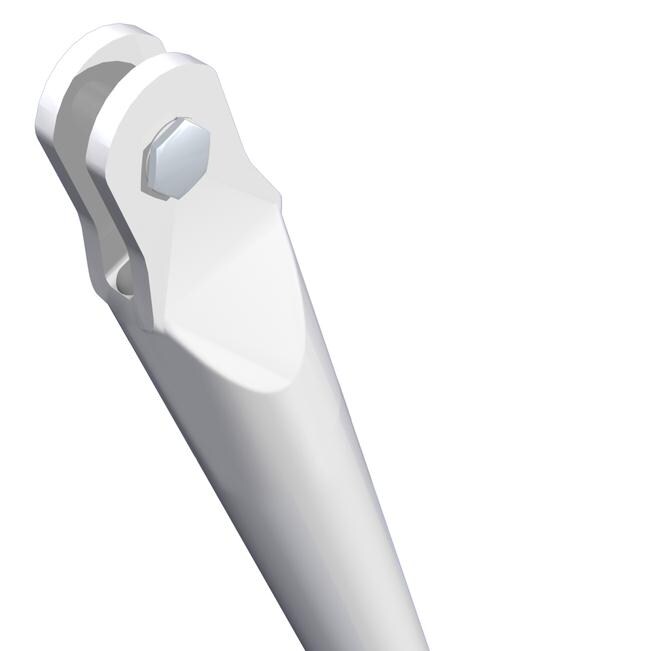 New aircraft require the most advanced technologies to achieve the challenges of sustainability and reduced direct operating costs. At the same time, the speed of change within the aerospace market has dramatically increased, driving aircraft designers to offer more in a shorter time.
For about 40 years, SKF has developed metallic rods under the brand SARMA. Since 2010, SKF Aerospace has been developing composite rods and struts always aiming at optimizing weight, cost and performance ratio.

Dedicated engineering for better aircrafts
Demonstrating a wide scope of competencies in engineering, the SKF range of rods covers all types of applications and raw materials. Based on our long experience and knowledge in engineering rods, SKF can help you to build bigger, lighter, more efficient aircraft.
Partnerships for efficiency
Aiming to become your preferred partner for all your rods requirements, SKF has also successfully implemented a panel of powerful solutions to improve the supply chain. In addition to Electronic Data Interchange and common web platforms, kitting solutions and customer services increase the efficiency of teams on the aircraft assembly lines.
Sustainable and cost-effective aircraft
Weight reduction of your applications is one of the main goals of our engineers. As the SKF metallic rods achieve the highest strength/weight ratio and their eventual end fittings are developed with the most efficient raw materials, the total weight of your application is optimized. Weight savings mean lower fuel consumption and thus a sustainable and cost-effective aircraft.