Insert bearings for agricultural applications

Relubrication-free with a robust, 5-lip seal design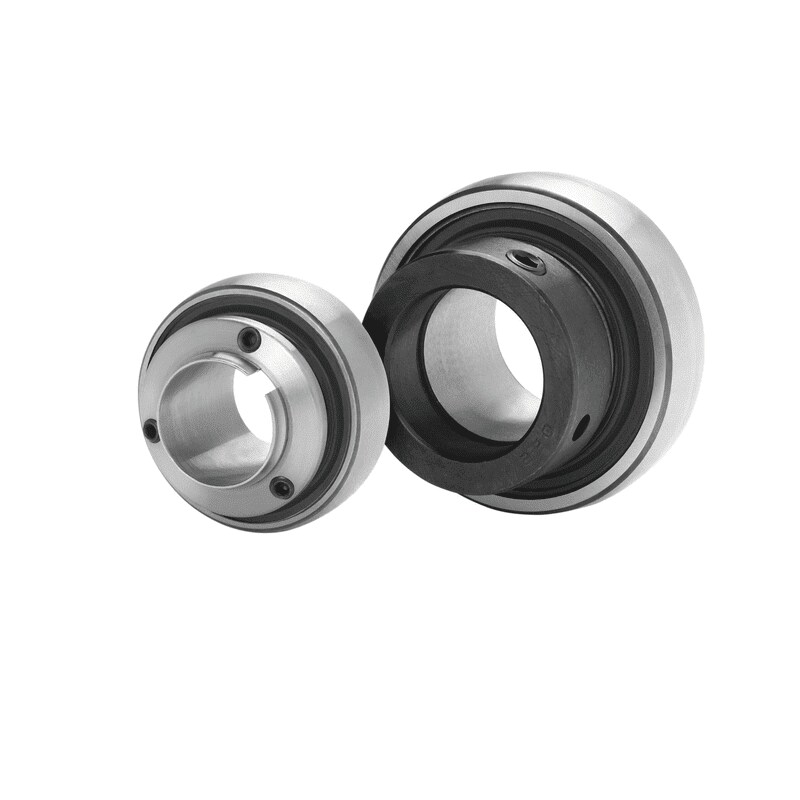 Too often, contaminant ingress or lubricant loss from failed seals leads to premature agricultural shaft bearing failures and machine break-down.
Specifically designed for agricultural applications, SKF insert bearings withstand the toughest operating conditions, while reducing downtime and environmental impact. Suitable for high-demand and regular positions, insert bearings for agricultural applications are relubrication-free and feature a robust, 5-lip seal design. Versions with an advanced locking system and optional corrosion protection are also available.  
5-lip seal for improved protection
The 5-lip seal integrated into SKF agricultural ball bearing units is suitable for extremely contaminated environments where long service life is required. It consists of a stamped steel insert, with a vulcanized 5-lip patented seal made from a low-friction compound.
Built to last up to 4 years or more
Compared to the 1 to 3-year life cycle of conventional bearings, insert bearings for agricultural applications are built to last up to 4 years or more – a 30-50% increase in service life (based on SKF testing). For farmers and OEMs alike, the units offer greater reliability, a more eco-friendly footprint and reduced total ownership costs.  
To read more about how to reduce total cost of ownership with SKF insert bearings, visit the SKF ball bearing units with composite housings page.