High-speed permanent magnet motor solutions for aeration blowers

Cutting energy costs at wastewater plants?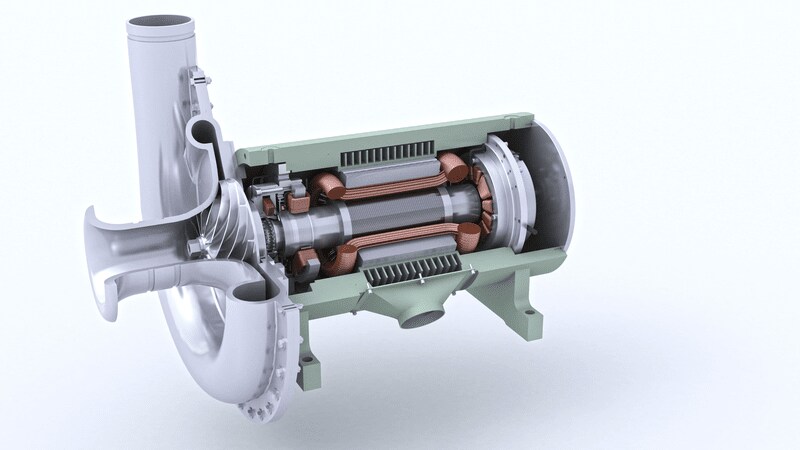 Aeration blowers systems are the place to start. In a mid-size treatment plant, they can operate with two to five centrifugal air blowers, and account for 40-80% of the facility's total energy use. But with the SKF high-speed permanent magnet motor system, aeration blowers can be up to 40% more energy efficient than traditional lobe-type blowers.
Do it with a complete magnetic system from SKF
Permanent magnet motor solutions from SKF combine the cutting-edge, contact-free technology of a high-speed permanent magnet motor (PMM), active magnetic bearings (AMB) with an integrated control system, and a variable speed drive (VSD).
For centrifugal air blowers, few technologies can match the energy efficiency and reliability that's possible with this combination. And only SKF delivers it as complete package solution form a single source.

SKF PMM benefits for blowers
Reduce TCO (total cost of ownership)

Cut energy consumption by 10-40%


Improve service life and reliability

Exceed MTBF rates of 100,000 hours

Reduce component wear


Eliminate oil contamination risks

Cut noise levels by up to 30%

Downsize designs