PEEK cages

Exceptional performance capabilities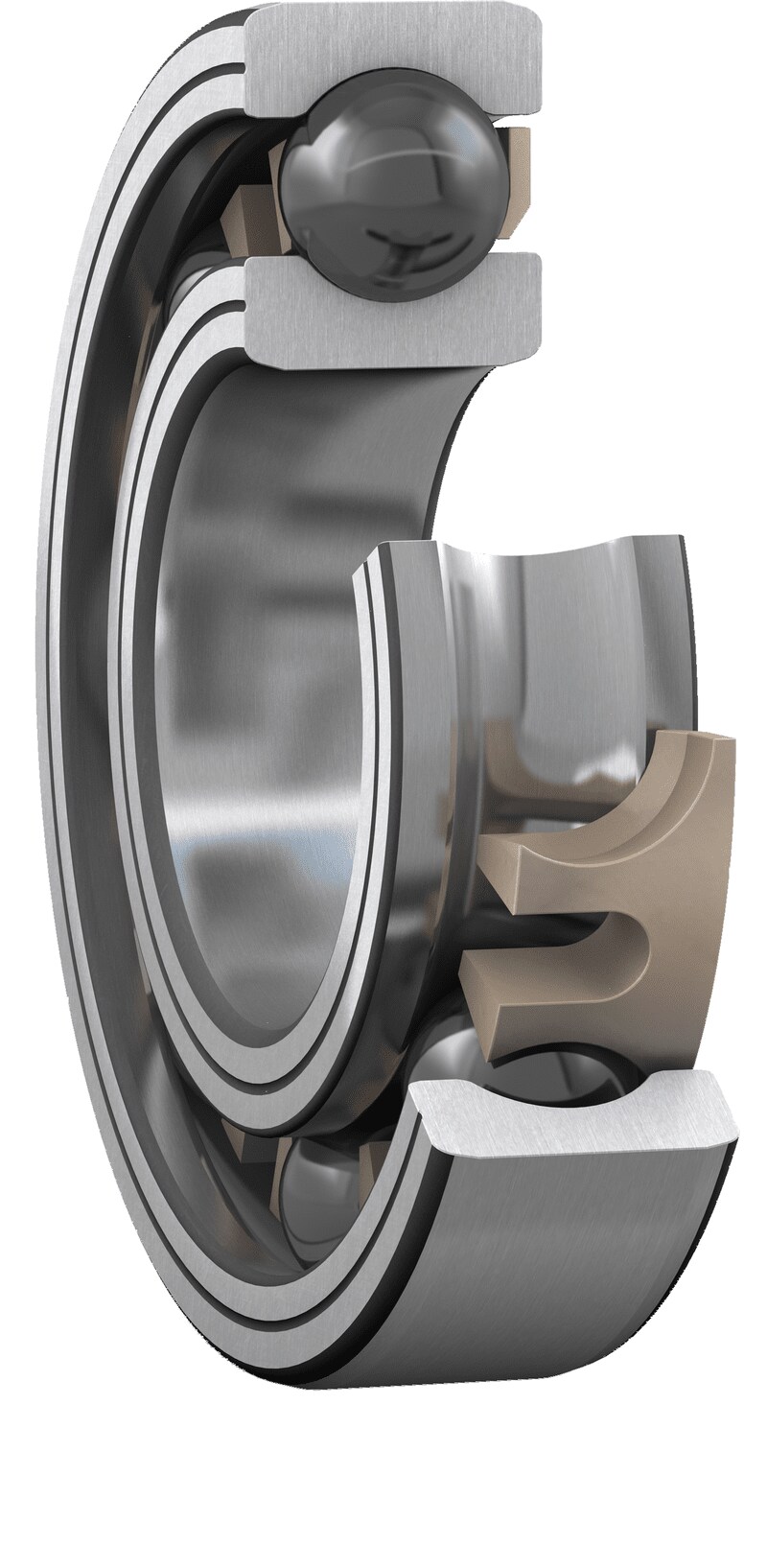 Developed to handle the most demanding applications, injection-moulded SKF PEEK bearing cages feature an advanced, glass-fiber reinforced polyetheretherketone (PEEK) material. PEEK cages combine exceptional strength, speed and flexibility with high temperature, chemical and wear resistance.
Perfect for compressors
PEEK cages are extremely well suited for oil-flooded compressors, as the bearings operating within them require chemical resistance to gases and the ability to run under difficult lubrication and temperature conditions.

SKF PEEK cages are often used in bearings with ceramic rolling elements or super-tough stainless steel rings. The combination offers excellent protection from damage caused by poor lubrication and exposure to chemicals, enabling reliable, robust, low-energy compressor designs that are virtually leak-free.