Insulated bearings
Protect equipment from stray electric currents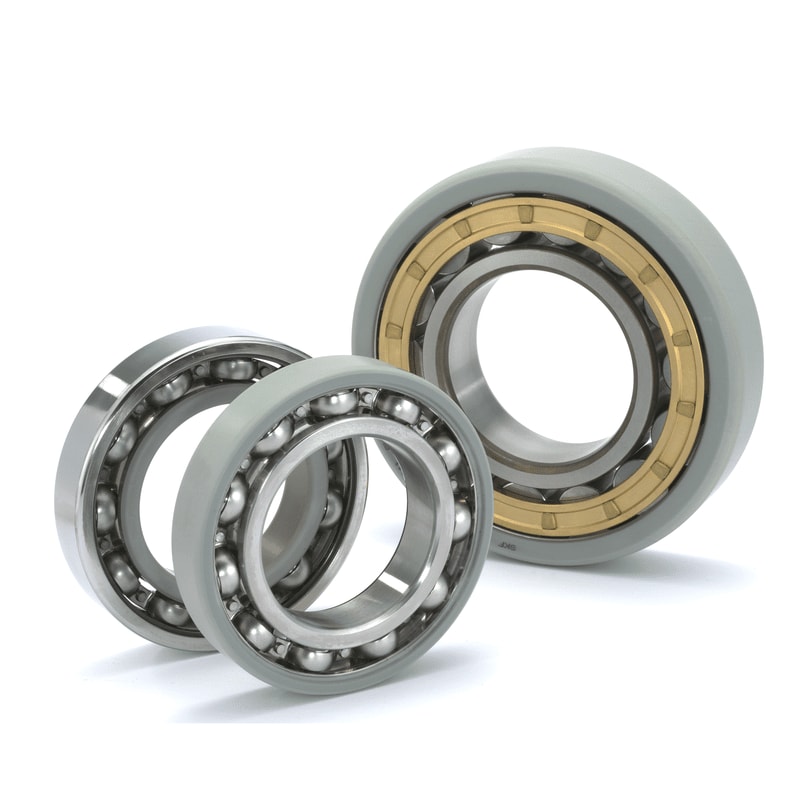 To support the trend towards electrically motorized wheel drives, bearings have to perform under high temperatures, shocks and vibrations and stray electric currents. SKF hybrid bearings can handle it.
Featuring the benefits of ceramic rollers
SKF hybrid bearings offer OEMs several benefits associated with ceramic rolling elements. Their electrical insulation properties virtually eliminate risk of electrical erosion in the rolling contacts, even under poor lubrication. Low friction and centrifugal forces facilitate high-speed capabilities. End-users ultimately enjoy longer service life and reduced lifecycle costs.