SKF Hydraulic Driven Lubricator

Manual lubrication can be costly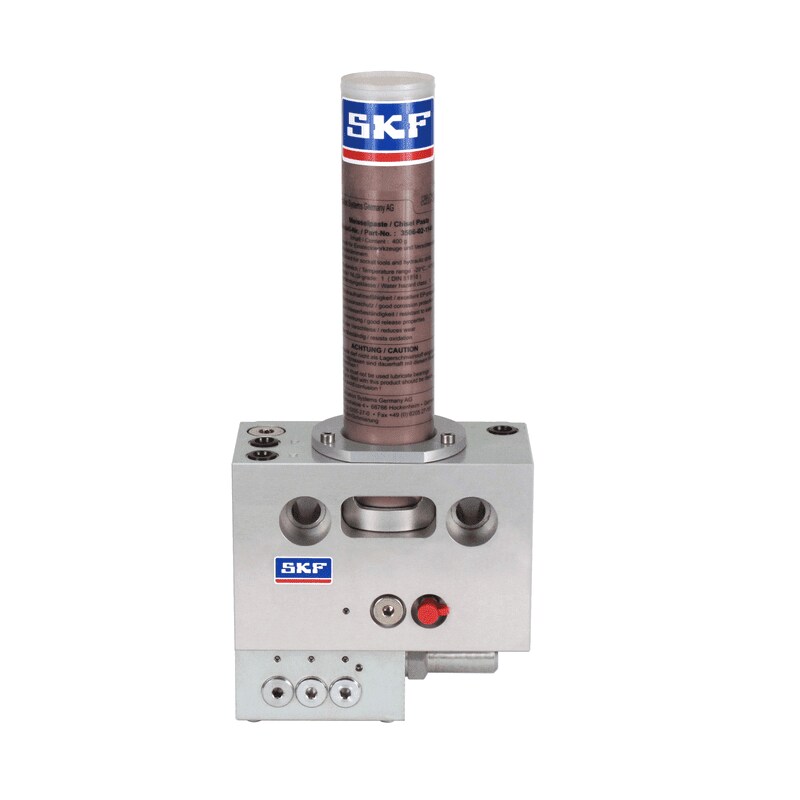 For hydraulically driven construction attachments, manual lubrication is time-consuming and often dangerous. Performed improperly or infrequently, it can cause chisels, bushings and other components to fail, delaying projects and driving repair costs.
Go automatic with a robust SKF solution
By automatically delivering the right lubricant, in the right amount, at the right time, the SKF Hydraulic Driven Lubricator eliminates the need for frequent manual lubrication of attachments.
Featuring a patented pump design and a fast-change chisel paste cartridge, the unit helps cut maintenance costs, boost equipment availability, reduce the risk of unplanned downtime, and extend maintenance intervals.
Applications include a range of hydraulically driven construction attachments, including:
Hammers

Breakers

Pulverizers

Shears

Grapples