Driveline angular contact ball bearings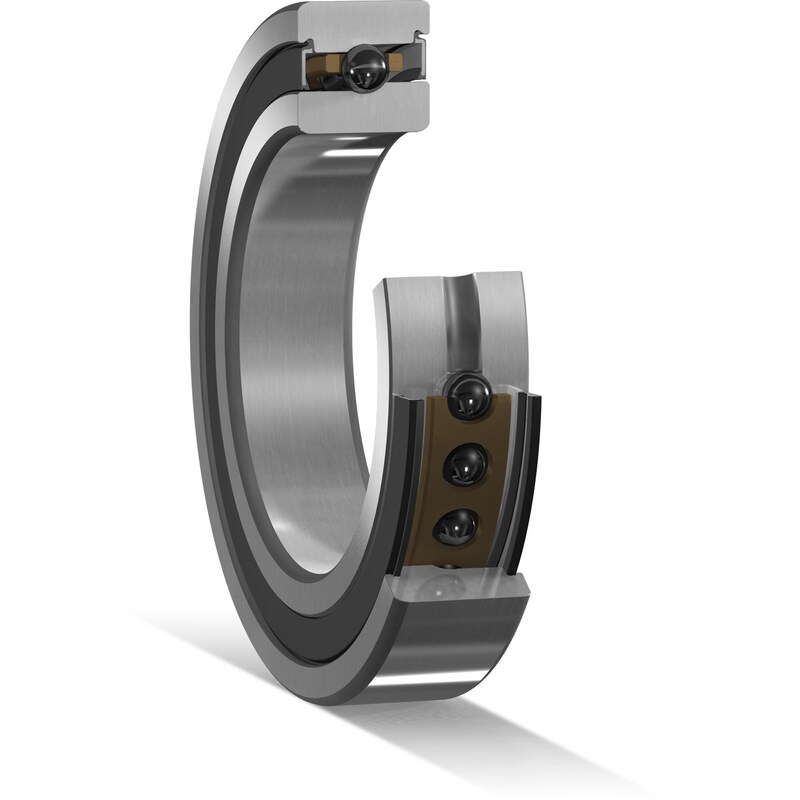 Angular contact ball bearings
have raceways in the inner and outer rings that are displaced with respect to each other in the direction of the bearing axis. This means that they are designed to accommodate combined loads, i.e. simultaneously acting radial and axial loads.
High carrying capacity, Optimized surface topography, Innovative cage design
are some features of the product. Furthermore have a look of design and performance benefits.
Automotive design and performance benefits:
Reduced lower fuel consumption

Longer lubricant service life

Lower operating temperatures

Increased speed rating

Reduced weight

No impact on assembly processes

High stiffness