Single row deep groove ball bearings in advanced drive system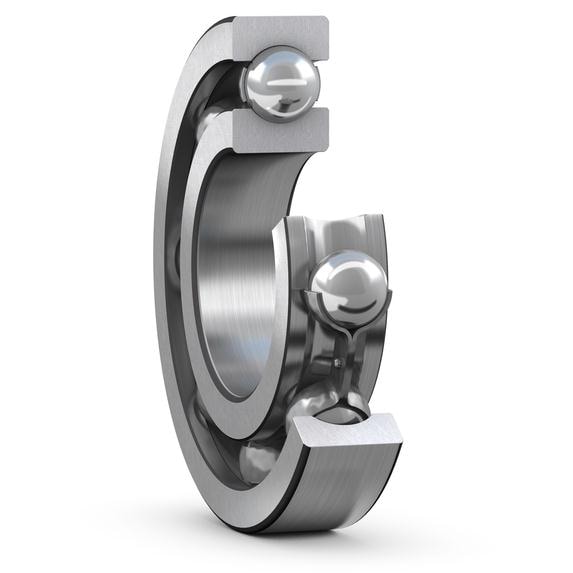 SKF can offer bearings to meet the high performance requirements of advanced drive systems.
The absence of brush dust contamination enables the use of metal shields as a capping solution. The internal radial clearance is selected to meet the requirements of high speed and low noise. Bearings are usually lubricated for life with grease that has low noise properties.

To achieve the required service life special attention needs to be focused on the grease specified and the grease fill used. A plastic cage can be chosen to increase the speed rating. If necessary bearing component tolerances and internal geometry can be developed to meet specific application requirements.
For Automotive advanced drive systems SKF has developed a new ball bearing range, SKF eDrive Ball Bearing.

Please contact SKF application engineers to determine the appropriate bearing arrangement for your motor design.