INSOCOAT
Prevent flashover-related bearing failure in electric motors and generators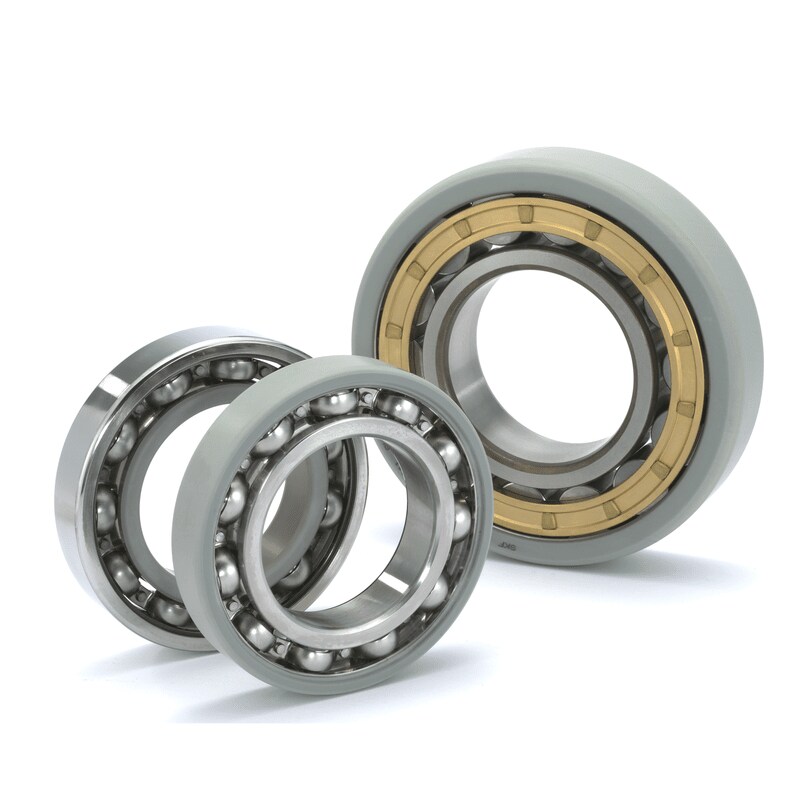 Many bearing failures in electric motors and generators are caused by flashover – the passage of electric current through the bearing contact areas, including the housing, outer ring, rolling elements, inner ring and shaft.  
While not always easy to detect, the damage caused by flashover can be significant. Eroded or damaged balls, localized melting of raceways, and destruction of grease can all lead to vibration and noise, which in turn, lead to shortened bearing life, unplanned stoppages – and expensive downtime. INSOCOAT bearings feature a special inner-ring and outer-ring coating that prevents flashover damage.
Coating technology offers outstanding protection
INSOCOAT bearings are insulated bearings that can be retrofitted to replace non-insulated bearings. Using plasma spraying technology, the exterior of the mating surface is coated with a thin layer of aluminum oxide. This extremely coherent, thin coating of uniform thickness is further treated to make it virtually impervious. At only 100 microns thick, the higher insulation layer thickness on an INSOCOAT bearing can withstand 1 000 volts. 
An INSOCOAT bearing is robust and can be handled like ordinary non-insulated bearings. It is also impervious enough to maintain its electrical resistance in damp conditions and to protect the underlying steel from corrosion. The insulation tolerates heat and is not damaged by lubricants.