SKF Energy Efficient (E2) bearings
Low friction and high performance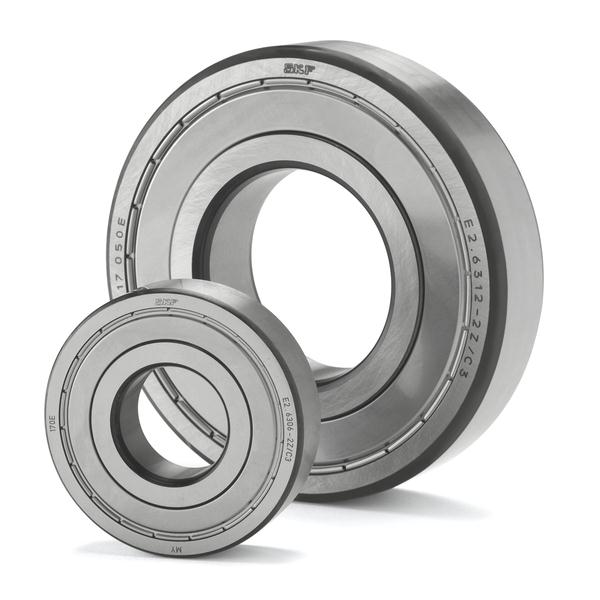 SKF Energy Efficient breakthrough is a new family of performance class bearings that have been specially engineered and manufactured to reduce frictional moment by 30% or more beyond the already efficient SKF standard bearings. Reductions can be even more dramatic compared to other manufacturers' bearings.
Because they exhibit ultra low friction, SKF Energy Efficient (E2) bearings offer an excellent way to reduce energy consumption. Because they can run cooler compared to SKF standard bearings at equivalent loads and speeds, they also may reduce lubricant use and potentially extend the life of equipment.
Benefits for designers and end-users
SKF Energy Efficient (E2) bearings enable equipment manufacturers to build greater energy efficiency into their equipment, reducing total cost of ownership for end users. Because they are dimensionally interchangeable with ISO standard bearings, end users can reduce energy use in existing equipment by replacing conventional bearings with SKF E2 bearings.