SKF 2RF bearing seals
Need effective high pressure water exclusion?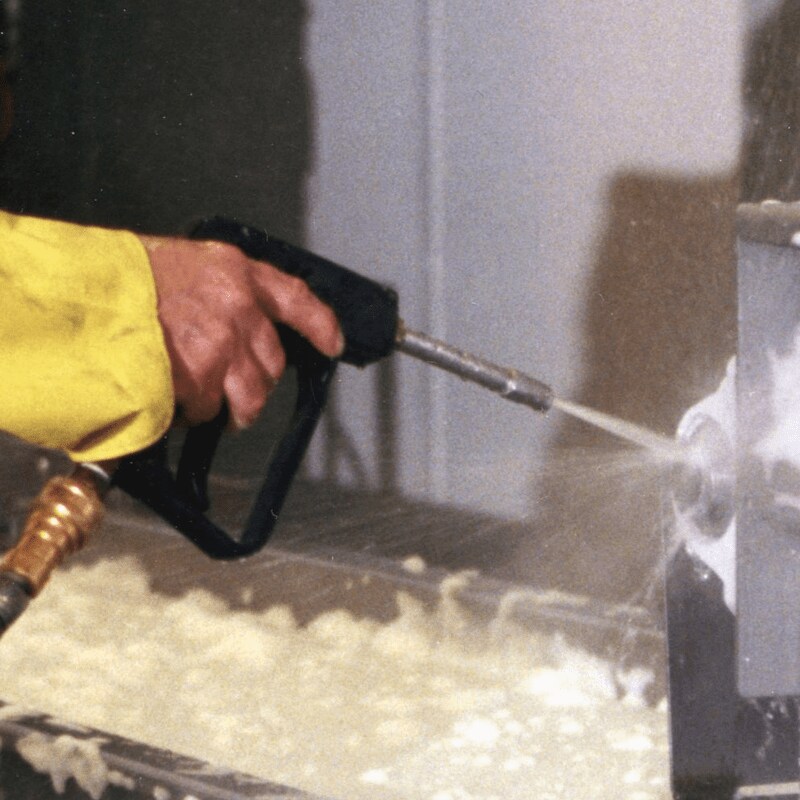 SKF 2RF bearing seal technology help prevent contamination, retain lubrication. The innovative and effective sealing system consists of a multiple barrier protection which enables longer bearing service life.
The SKF seal arrangement is proven to be highly effective during high pressure washdowns

The 2RF seal provides excellent protection against detergent penetrating into seal contact areas
SKF Food Line Y-bearing unit sealing system
The flinger adds mechanical and centrifugal protection against contaminants entering the bearing cavity, and provides a first contacting seal with its rubberized lip acting axially against the gasket seal.

The space between the flinger rubberized lip and the gasket seal is filled with SKF food grade grease in order to provide additional protection.

Additional sealing efficiency is achieved through the labyrinths created by the flinger's external diameter and the outer ring, plus the metallic seal insert and the inner ring shoulder.
Food compatible materials
The flinger and the seal's contacting lips are made of an FDA approved rubber compound

The space between the insert seal and the flinger is filled with SKF food grade NSF approved grease
See a live test of how well the 2RF seal performs under high-pressure washdown
SKF Food Line Y-bearing units