Maintenance Strategy Review

Maximizing plant efficiency in line with business goals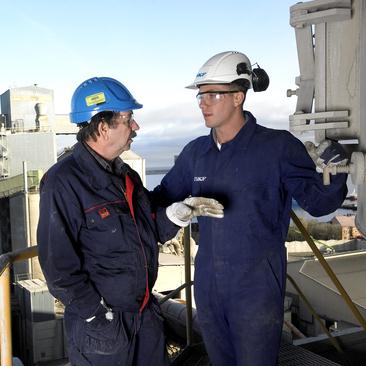 Maintenance Strategy Review (MSR) from SKF helps ensure that you are performing the right machinery maintenance, on the right equipment, at the right time, with the right people, for the right reasons. Ultimate goals include reducing equipment damage and losses, increasing availability and reliability, and reducing overall food and beverage machinery maintenance costs.
Total Productive Maintenance (TPM) is a Japanese philosophy that advocates integrating machinery maintenance into the manufacturing process to eliminate waste or losses while producing quality products. By producing as fast as possible with no reduction or no unplanned downtime, the goal is to increase Overall Equipment Effectiveness (OEE) and reduce equipment failure. 
By working with SKF and combining MSR and TPM, you can expect to:
Reduce equipment damage and losses

Increase availability and reliability

Reduce overall machinery maintenance costs

Employ an optimized maintenance strategy

Increased safety

We achieve this by concentrating preventive and predictive maintenance efforts where they will do the most good, eliminating waste and developing a fully documented basis for your food or beverage machinery maintenance programme. This process then becomes a "Living Programme" for continual maintenance.