SKF relubrication tools
Reapply the right lubricant, in the right way
Studies show that employing the correct methods and tools for routine re-lubrication can help reduce bearing failures by as much as 36%. SKF re-lubrication tools make it easier to apply and re-apply lubricants properly.
Battery driven grease gun LAGG series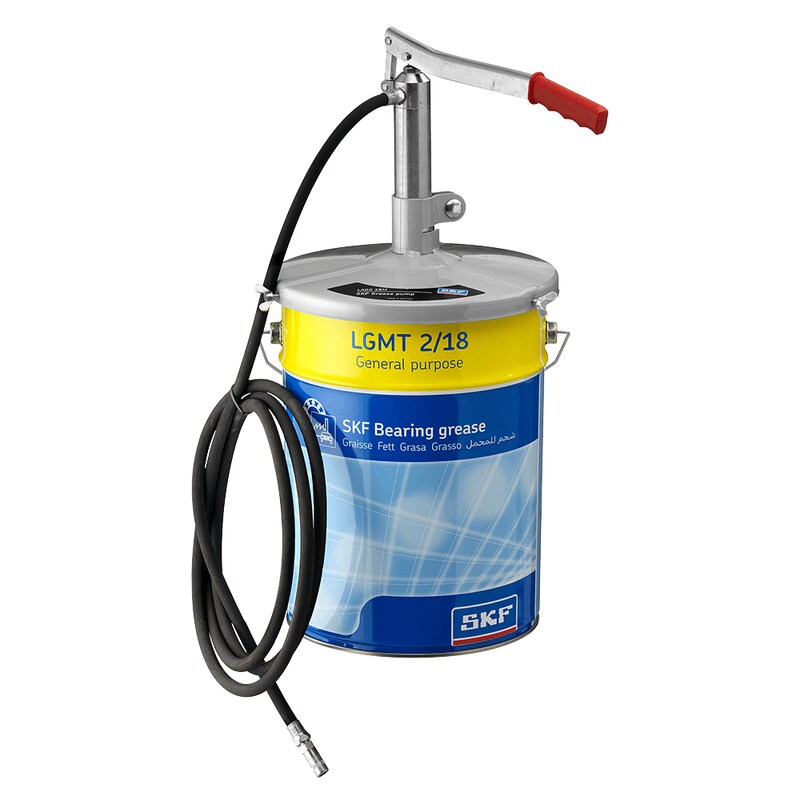 Ergonomically designed and user friendly, these high quality battery grease guns are suitable for lubricating bearings, machines, vehicles and other applications. Uses standard SKF grease cartridges (420 ml) or can be filled with approximately 500 cm3 (17 US.fl.oz) of loose grease.
Grease meter LAGM 1000E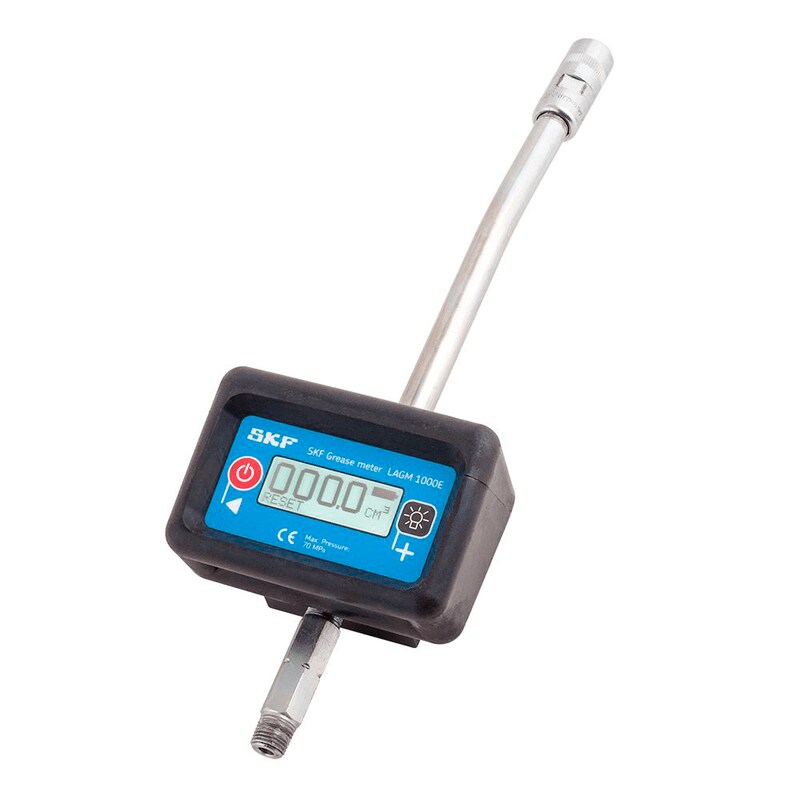 With manual grease guns and pumps, it's all too easy to over- or under-grease a bearing. Such improper lubrication can contribute to shorter life cycles and possibly result in a machine breakdown. The SKF grease meter LAGM 1000E accurately measures grease discharge in volume or weight, making manual lubrication more precise, and more reliable.
Grease Gun LAGH 400