Wafer producer cut maintenance costs and increased productivity with SKF wafer oven units
The challenge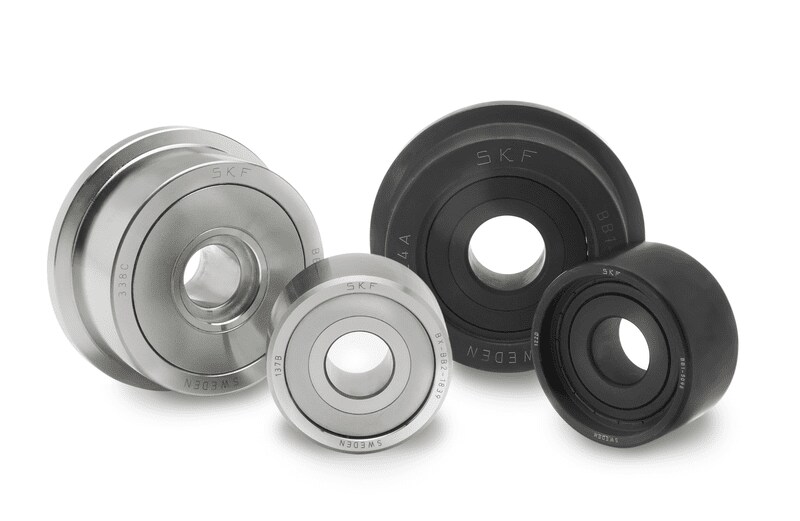 A major wafer manufacturer was shutting down his process every 16 weeks to relubricate the oven's deep groove ball bearings with expensive food-grade grease. 26 hours per year were lost in downtime. Production was also impacted by the temperature limits of the bearing grease, which did not allow higher process temperatures and increased oven throughput speed. The result was high maintenance costs, less than optimum productivity, and reduced profitability.
The SKF solution
SKF offered a solution that eliminated the need for grease and offered the potential for increased output. The oven was upgraded with the installation of SKF high-temperature wafer oven bearing units. The units require no lubrication and have the capability of running at higher temperatures than

conventional greased bearings.
The results
Upgrading to the SKF unit allowed the manufacturer to increase production rates and eliminate eight shutdown days per year related to maintenance on the carrier wheels and top roller positions.
Summary over 6 years:
Value of increased productivity from higher speed oven throughput:  €30 000

Savings by eliminating re-greasing (materials and labour):  €80 000

Increased production due to elimination of maintenance:  €18 000

Total savings:  €128 000
Note: All numbers are rounded off and based on customer estimates. Your particular cost savings may vary.