Dishwashers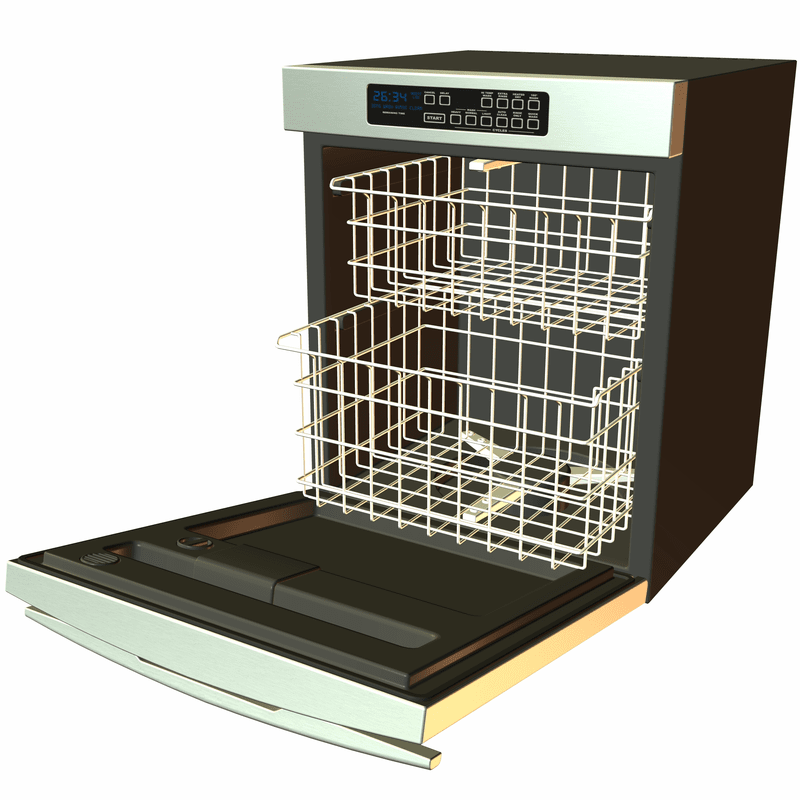 The efficiency of a Dishwasher is measured as the number of washing cycles per Kilowatt-hour of electricity. Approximately 80% of the total energy used by a dishwasher goes to heat water. To improve efficiency much effort has been focused in reducing the amount of water used. The layout and number of spray arms is designed to ensure that every dish comes out sparkling clean.
Typically dishwashers are placed in the kitchen. Therefore noise and vibration requirements are stringent. This is reflected in the newer machines which have an improved noise level, in many cases below 45 dB.
The bearings need to conform to the technical requirements of:
High washing efficiency

Long service life

Low noise and vibration
Different designs
Some dishwasher designs include a unique water pump, driven by a single-phase induction motor, performing both the duties of washing and draining. In other cases two different pumps can be found, one dedicated to the washing cycle and the other to draining.
SKF can offer a variety of products to support both options.