SKF fan upgrade services

Are productivity goals setting your fans up for failure?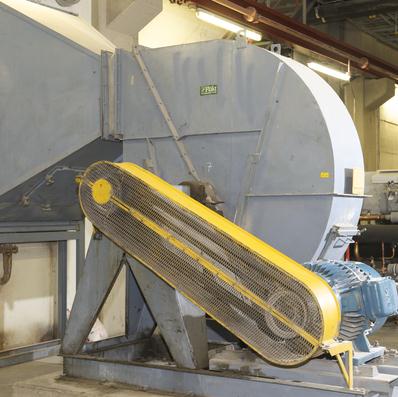 To meet ambitious new productivity goals, many industries are pushing equipment to its operational limits – including fans and blowers. But higher rotational speeds mean higher operating temperatures, which means more fan bearing failures, costly downtime for repairs and lost productivity.
Head off reliability issues with SKF fan upgrade services
With a goal of increasing fan performance while decreasing maintenance and downtime, SKF fan upgrade services address heat-related issues for industrial fans and blowers, whether grease or oil lubricated.
Fan solutions vary with the needs and goals set by a facility's operators, but typically involve some combination of self-aligning bearings, advanced plummer (pillow) block
housings, automatic lubrication systems, and maintenance and reliability services. Along with the convenience of working with a single supplier, customers can avoid the capital expense of replacing fans and blowers that are underperforming. Benefits include:
Increased reliability and uptime

Longer bearing and seal service life

Reduced vibration levels

Lower operating temperatures

Lower operating and maintenance costs

Longer lubricant life

Lower power consumption