SONL plummer block housings

Ideal for oil lubricated bearings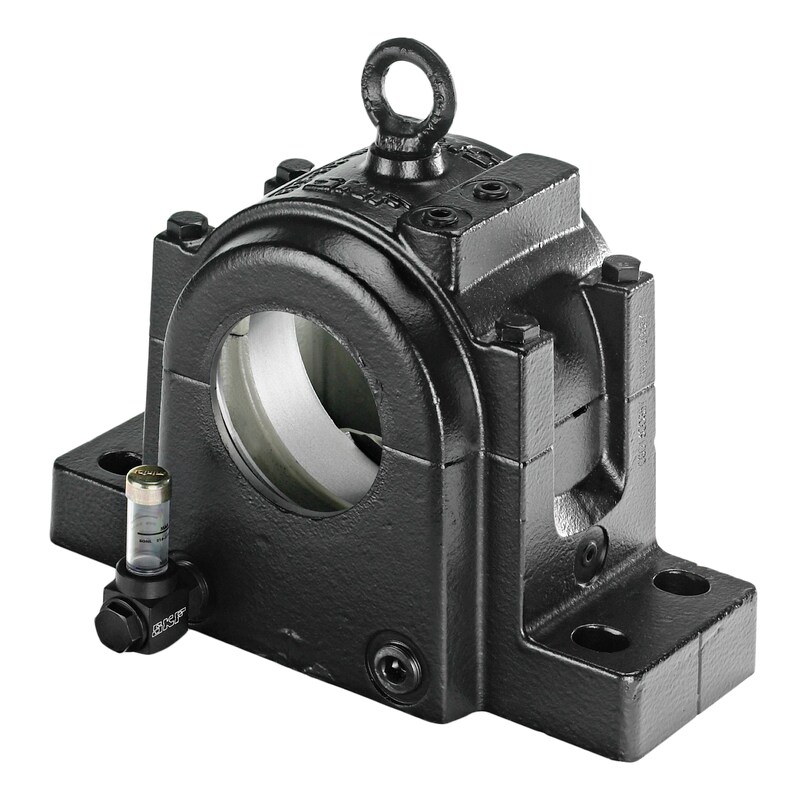 For bearing arrangements in high-performance industrial fans, oil bath lubrication helps keep operating temperatures low. SONL plummer block housings can help reduce them even more, increasing uptime and reliability in the process.
SONL housings have a deep reservoir that holds a large volume of oil, which means cooler oil and lower bearing operating temperatures. SONL housings also feature a robust, specially designed oil seal to prevent leaks.
Even cooler with SKF oil cooling cartridges
Bearings in fans situated in high-temperature environments often operate at their temperature limits. In such cases, a highly effective SKF oil cooling cartridge can be combined with an SONL housing to control operating temperatures. The SKF oil cooler is a closed loop system that can be connected to any water supply.