Shaft and belt alignment tools

Misalignment of fan shafts and belt pulleys generates additional loads and vibration that can increase energy consumption by up to 20%. SKF alignment tools offer an easy way to control this additional energy consumption and significantly reduce belt and shaft wear.

Shaft alignment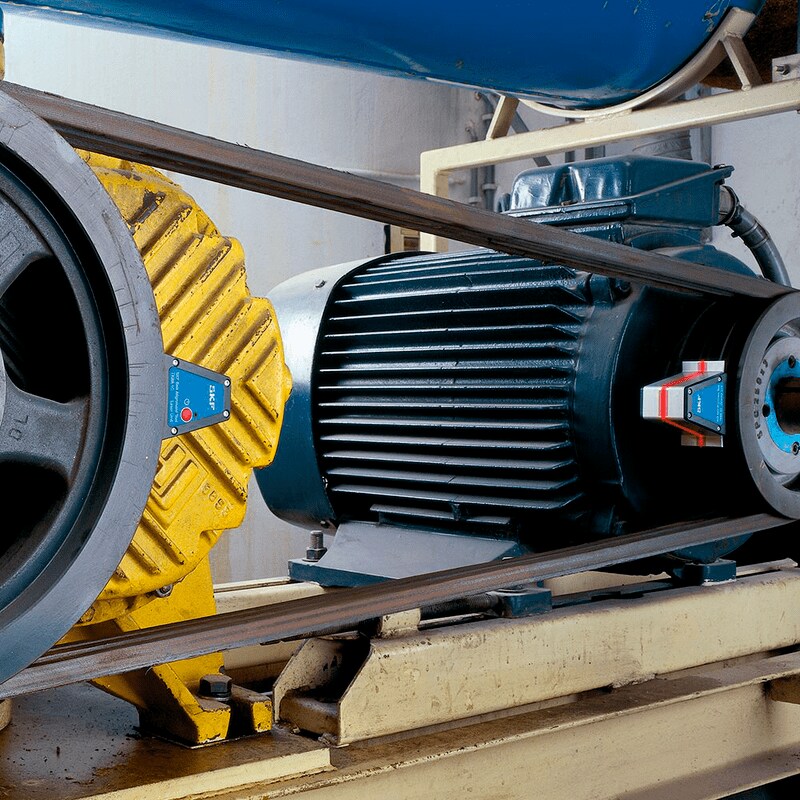 The TMEA series of shaft alignment tools offers simplicity with a high degree of accuracy in a three-step process: measuring, aligning (horizontally and vertically) and documenting.
Belt pulley alignment
Featuring just two components – a laser-emitting unit and a receiving unit – BeltAlign TMEB 2 attaches easily and allows precise detection of misalignment. Vertical, parallel and horizontal alignment angles can be adjusted using this device.