Electrically insulated bearings increase reliability for a large flue gas recirculation fan
The challenge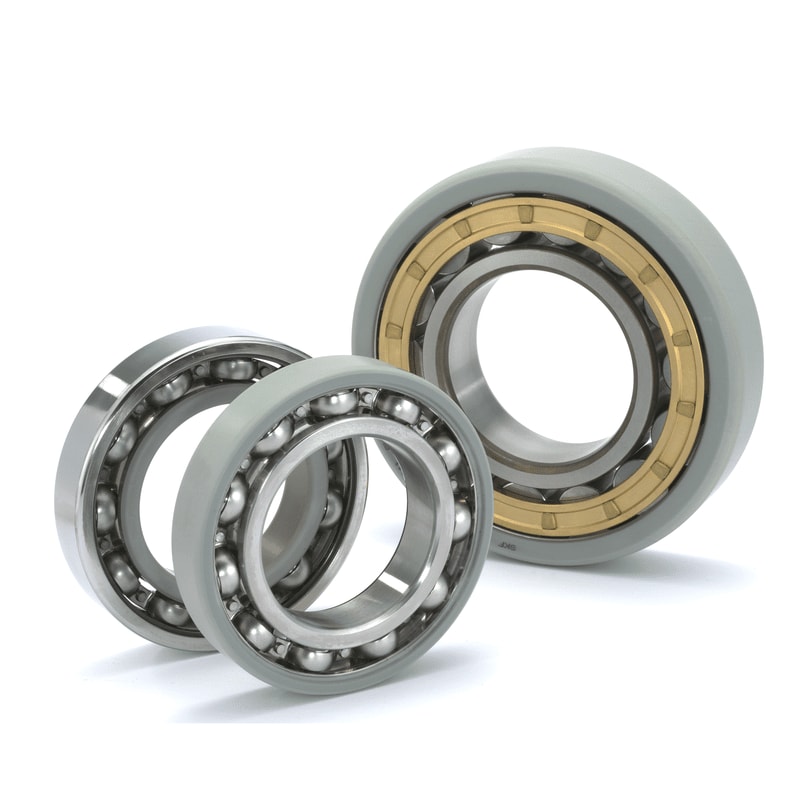 A major international producer of heavy duty carton-board was experiencing high maintenance and repair costs related to their large flue gas recirculation fan. These costs were the result of premature bearing failures caused by stray electric currents introduced into the bearings by the variable frequency converter.
The bearings in the boiler's hot gas fan motor lasted only six months on an average. A solution was needed to eliminate the damaging electric currents, improve reliability and reduce maintenance and repair costs.

The SKF solution
The maintenance department decided to install INSOCOAT bearings, available only from SKF, in the fan motor.
The results
Since changing to INSOCOAT bearings five years ago, this producer has had no bearing failures in the hot gas fan. In addition, the frequency drive can be used to full capacity. This plant's savings in maintenance and repair costs are dramatic. The reduced downtime and increased productivity have had a significant impact on the bottom line.