Mounting and dismounting tools

Save time and money with right tools for the job
Applying the proper bearing mounting and dismounting methods can help bearings operate at lower temperatures with less vibration and fewer maintenance demands. SKF offers a comprehensive range of tools and technologies to make it happen for virtually any bearing arrangement. Developed to help maintenance teams save time, cut costs and help provide accuracy, SKF mounting and dismounting tools include:

Mechanical tools
This wide range of accessories features fitting tools, lock nut spanners and sockets, pulling plates, hydraulic spindles and safety blankets.

Hydraulic methods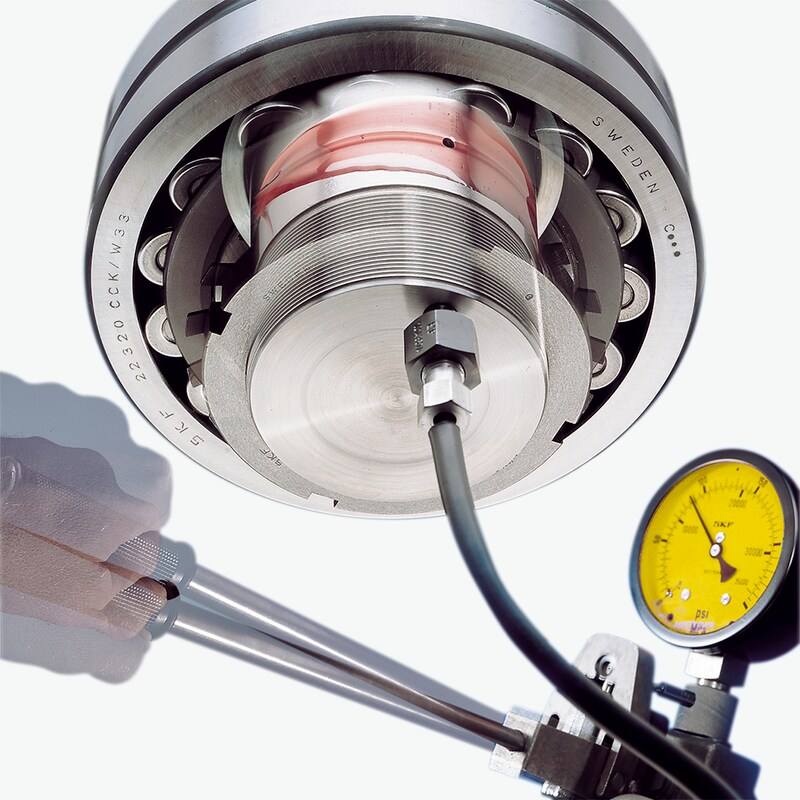 Hydraulic equipment and accessories include pumps, oil injectors, nuts, pressure gauges, pipes, nipples, mounting and dismounting fluids and more.
Induction heaters
Featuring time control and pre-set temperature modes to prevent overheating, SKF induction heaters provide extremely efficient and accurate heating of bearings.