SKF CircOil circulating oil lubrication systems

Keeping highly stressed bearings cool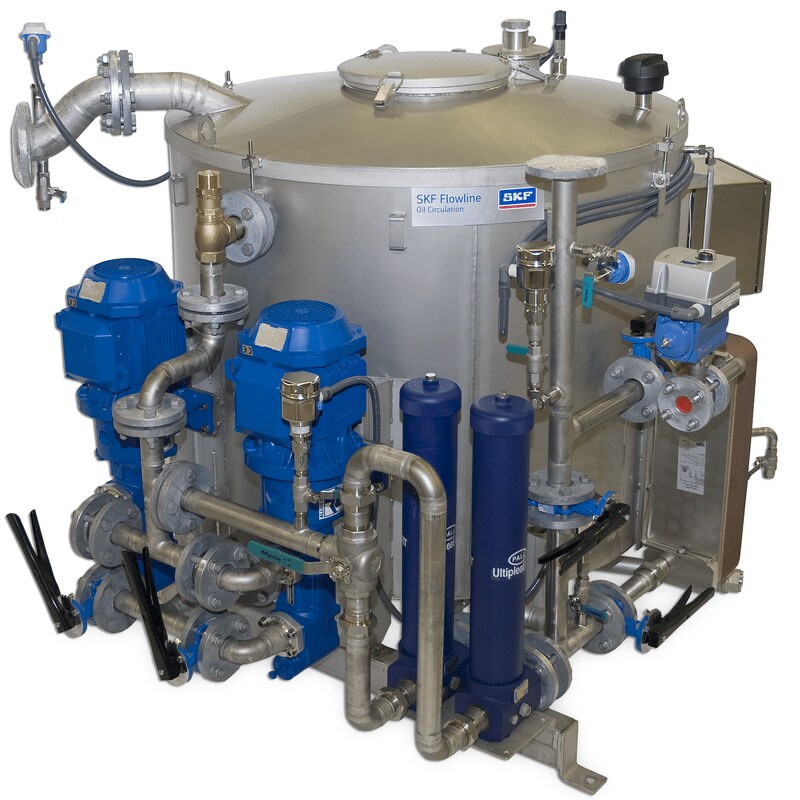 SKF CircOil systems are designed primarily for circulating oil lubrication to both lubricate and cool highly stressed bearings in nearly every size of machine. They also efficiently remove dirt, water and air particles.
Flexible control and maintenance
An SKF CircOil system delivers the lubricant to the adjustment valves with individual settings. Actual feed rates can be controlled visually or electronically. Monitoring systems with a flow rate read-out function and individual warning levels are available for a more predictive maintenance approach. SKF CircOil systems are easy to service and feature a modular design and can be combined easily with other units.
Tailor-made and turnkey solutions
SKF CircOil systems include a wide range of custom systems with flow rates from 0,1 to 3 000 l/min. Tailored solutions can include the SKF Streamline Pumping Unit, with a tank capacity of up to 40 000 litre, and innovative oil reservoirs such as the SKF Flowline Pumping Unit that slash oil consumption.