SKF hybrid bearings

Longer lasting under extreme conditions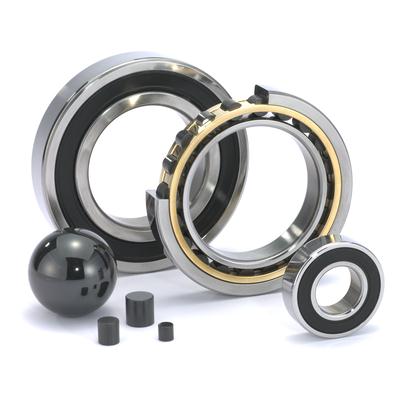 SKF hybrid bearings use balls or rollers made of silicon nitride, a ceramic material with unique characteristics that make it an excellent choice for applications that require high speed, high stiffness, and electrical insulation properties, among others.
Featuring a very smooth service finish and low conductivity, SKF hybrid bearings cut lubricant consumption and open up a wide range of possibilities for rolling bearings. Features include:
Lower density - Silicon nitride balls have a density of only 40% of similar steel balls, enabling higher speeds, less weight, lower inertia, plus more rapid starts and stops.
Low friction - Silicon nitride's low coefficient of friction enhances wear resistance, allowing bearings to run cooler even when they are poorly lubricated.

Higher modulus of elasticity - Ceramic balls have 50% higher modulus elasticity than steel for increased bearing stiffness.
Low conductivity - Ceramic balls act as a barrier to electrical current passing between inner and outer rings, thereby delivering a simple method of insulation.
Lower coefficient of thermal expansion - Ceramic balls have a thermal expansion only 29% of similar steel balls, which allows less sensitivity to temperature gradients for more accurate preload control.

INSOCOAT

Prevent flashover-related bearing failure in electric motors and generators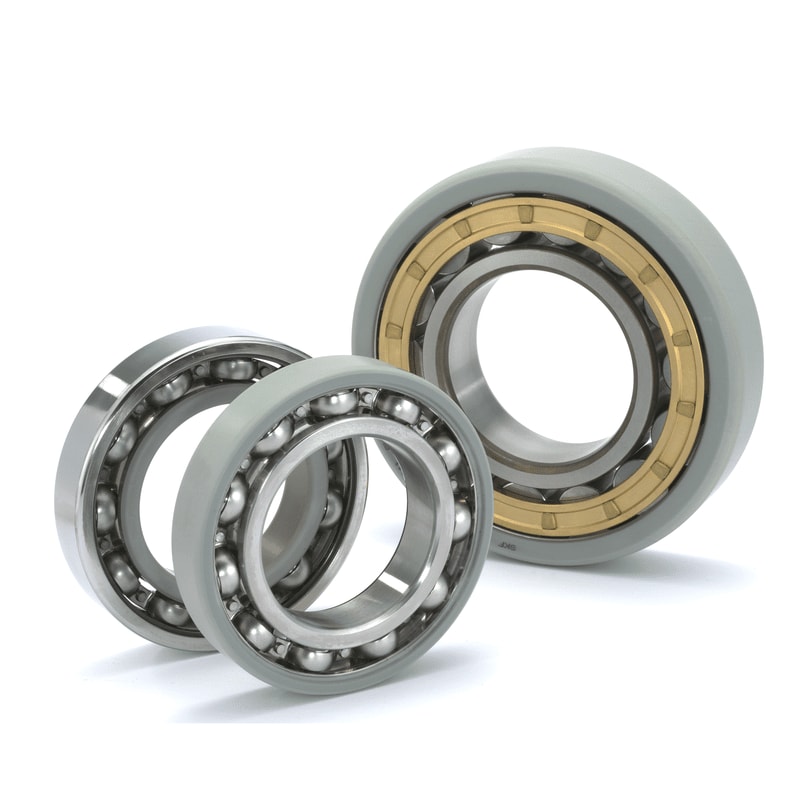 Many bearing failures in electric motors and generators are caused by flashover – the passage of electric current through the bearing contact areas, including the housing, outer ring, rolling elements, inner ring and shaft. 
While not always easy to detect, the damage caused by flashover can be significant. Eroded or damaged balls, localized melting of raceways, and destruction of grease can all lead to vibration and noise, which in turn, lead to shortened bearing life, unplanned stoppages – and expensive downtime. INSOCOAT bearings feature a special outer-ring coating that prevents flashover damage.
Coating technology offers outstanding protection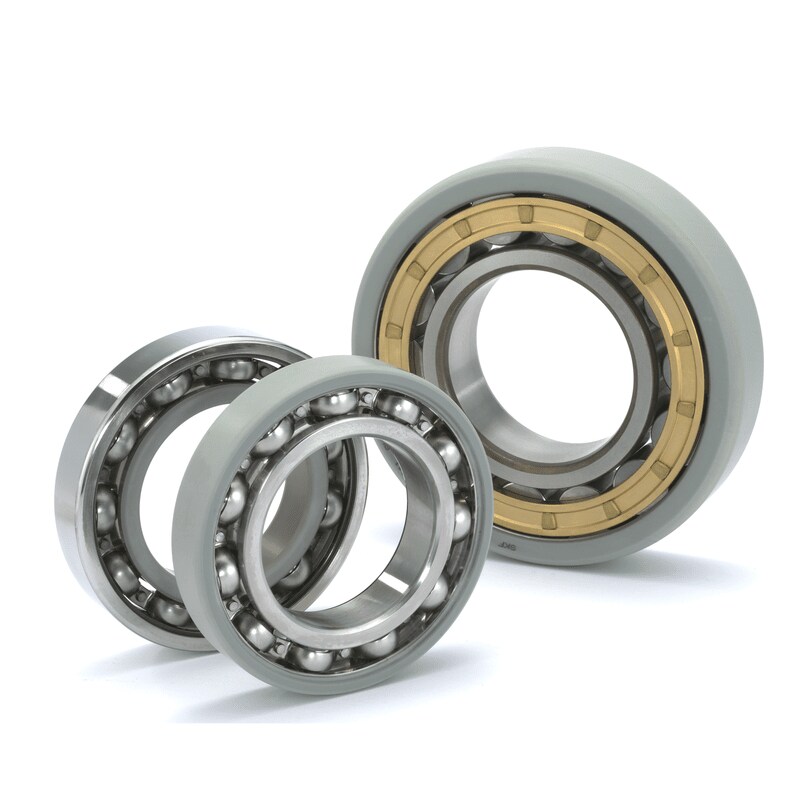 INSOCOAT bearings are insulated bearings that can be retrofitted to replace non-insulated bearings. Using plasma spraying technology, the exterior of the outer ring is coated with a thin layer of aluminum oxide. This extremely coherent, thin coating of uniform thickness is further treated to make it virtually impervious. At only 100 microns thick, the insulation layer on an INSOCOAT bearing can withstand 1 000 volts.
An INSOCOAT bearing is robust and can be handled like ordinary non-insulated bearings. It is also impervious enough to maintain its electrical resistance in damp conditions and to protect the underlying steel from corrosion. The insulation tolerates heat and is not damaged by lubricants.